Entertainment Magazine: Arizona: Events
What's Happening in Arizona
Calendar of Events
There is something to do every day throughout Arizona. The calendar of events for Arizona communities helps assist in travel and event arrangements.
This section of our web site contains hundreds of family events happening in dozens of communities in Arizona. See upcoming events in the Arizona Events Calendar.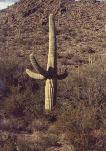 This Arizona Events Guide is for information only and does not constitute a recommendation.
The dates for these Arizona events were correct at time of publication. Since dates are occasionally change, please confirm them in advance. Updates, additions and corrections to any of these events are made at www.ArizonaGuide.com.
With so many days of sunshine each year, Arizona has hundreds of events happening every day of the
week.
These Arizona events calendars provides hundreds of notices of the most popular and vast-appealing activities happening throughout Arizona.
---
---
Arizona Events Posted Free: Non-profit groups and community organizations can post Arizona event listings for free. Email your Tucson event, presentation, workshop, family activities, etc. for consideration. Non-commercial listings only. Send your listing to [email protected].
Arizona Communities
---
Arizona Office of Tourism Releases Official State Visitor's Guide
The Arizona Office of Tourism releases its Summer Calendar of Events, which includes information for events held between Memorial Day through Labor Day. This printed Summer Calendar of Events wil be available at the Arizona Office of Tourism, 1110 W. Washington, Ste. 155, Phoenix, and will also be available at local visitor centers throughout Arizona. Many of those listings are posted here.
The publication is an essential travel resource that informs, entertains and encourages readers to discover why Arizona is a premier vacation destination. The guide serves as the agency's central consumer fulfillment tool.

Formatted in the style of a magazine, the articles are written by Arizona-based writers who infuse their travel experiences into the many articles written about tourist destinations located throughout the Grand Canyon State. These articles celebrate Arizona's wonderful tourism assets including scenic road trips, local cuisine, outdoor adventures, Native American heritage and Wild West history.
In addition to the informative articles, the guide features Arizona's signature scenery– the majestic beauty of the Grand Canyon National Park, the inspiring views of the Sonoran Desert, and the breathtaking scenes of the state's mountain vistas and lakes–that millions of visitors from around the world travel to see.
Also in this guide is information on Arizona's celebrated history, invigorating arts and culture, luxurious resorts, rejuvenating spas, championship golf courses, fine dining options and a wide-selection of shopping opportunities.

The accompanying map includes valuable travel and tourist information, including a detailed listing of campgrounds and recreational areas, information on the state's Native American lands, a listing of Arizona's designated Scenic Roads and travel tips for each of the states five regions.

The guide is available to download at www.Arizonaguide.com. To obtain a complimentary copy of the 2010 Arizona Official State Visitor's Guide, log on to www.Arizonaguide.com or call the Arizona Office of Tourism at (866) 298-3312.
Things to do in Arizona
In the winter, ski in Alpine-Pinetop, the Snowbowl or visit the Old West in its glory in Tombstone. Arizona's capitol city, Phoenix and its sister city, Tucson, hosts dozens of major sporting, cultural and entertainment events throughout the year.
From the Grand Canyon in the north to the saguaro forests of the south, with the red rocks of Sedona in between, Arizona's spectacular landscapes defy the imagination.
When's the best time to see for yourself? The state is so large and varied – and visitor preferences so personal - that every season has its advantages.
The lay of the Arizona landscape
Arizona divides, roughly, into three geological zones: the deserts of the south and west, the mountainous central highlands, and the northern Colorado Plateau, named for the river that carved a magnificent canyon through it.
Diversity within those divisions - 10,000-foot-high mountains in the south, and volcano-created plains in the central highlands – make it a generalization to say that southern Arizona is hot in summer, northern Arizona cold in winter, but that's still a useful travel rule of thumb.
Arizona's two major metropolises, Greater Phoenix and Metropolitan Tucson, lie in the state's southern sector, swathed by the Sonoran Desert, lush with saguaros and other cacti, and punctuated by several mountain ranges.
The desert is fairly flat to the west, but in the east, as cacti give way to scrubby trees and to the tumbling rocks of the Chiracahua Mountains, the region takes on a rugged beauty. One of the area's top natural lures, Kartchner Caverns, lies underground.
Northern Arizona stands out for its astonishing chasms, not only the Grand Canyon but also Canyon de Chelly and the slot canyons near Page. The series of flooded canyons that became Lake Powell is awe-inspiring, too. The region's other distinctive features include the pastel palette of the Painted Desert and the striking buttes and spires of Monument Valley.
The scenery stars of north central Arizona are the startlingly red sandstone cliffs and mesas of Sedona. Equally as magnificent are granite boulders near Prescott, and the Mogollon Rim, the southern edge of the Colorado Plateau, affording wonderful views of the Verde Valley. The rim stretches east to the White Mountains, the most famous of the series of the peaks in this beautiful forested region. The Colorado River defines the landscape to the west, not by carving out chasms but by providing lovely riparian areas as well as splashy playscapes.
Arizona Regions by Season
Song of the South: Tucson and Tombstone
If unparalleled desert scenery and escape from colder climes appeal, winter is ideal for visiting the major cities: The warm, sunny weather is perfect for sightseeing, and events from outdoor concerts to rodeos are going strong. In spring, the mercury hasn't peaked, but room prices have, offering an ideal climate and moderate prices.
The desert often blooms with wildflowers, too. For those who love bargains, summer is great for getting resort rooms, green fees, and restaurant meals at terrific rates, while late July and August's thunderstorms put on spectacular lightning shows. In the cooling-off fall season, room prices are still fairly low, and the return of students to the cities' universities means many activities come back on track. Visit Tucson and explore Tombstone.
Northern Exposure: Flagstaff and Grand Canyon
In the north's high season, summer delivers warm, sunshine-filled days, as well as plenty of tours and activities, including a full roster of water sports at Lake Powell. In fall, the crowds go back to school and to work, but the weather is still sunny, crisp, and clear. This part of the state has deciduous trees, so there's even a proper autumn here, replete with gorgeous colored leaves. Picture snow against the Grand Canyon and on the ski runs of Flagstaff, and then consider that room rates and crowds are at a minimum; all in all, winter comes out a winner. In spring, the sun and moderate temperature returns, but the crowds remain at bay.
Eastside, Westside, and All around the State: Phoenix and Sedona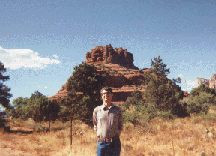 Sedona sits at about 4,400 feet, Prescott at nearly a mile, which makes for very temperate weather year-round. Winter is the least busy season, while late spring and summer generally offer the sunniest sightseeing. In summer, southern Arizonans head to the White Mountains to cool off and go fishing, but skiers prefer Arizona's highest slopes when it snows. Western Arizona has two peak seasons: winter, when visitors come down from the north to get warm, and summer, when school's out and everyone hits the cool water of the Colorado River. See also Phoenix and Fountain Hills.
For additional Arizona travel information, visit www.arizonaguide.com. For Arizona travel deals, visit www.arizonavacationvalues.com.
To find events in specific Arizona cities, select the Arizona Entertainment Magazine links. This section contains all events and activities sponsored throughout the state.
Arizona's gold rush still continues
Hunting regulations available
Printed copies of the 2012 Arizona Hunting and Trapping Regulations are now available at all Arizona Game and Fish offices and more than 300 license dealers statewide. For those interested in applying for one of the limited tags issued through the drawing process, get your application submitted by May 27 (5 p.m. MST) to take advantage of the correction period.
The 2012 Arizona Hunting and Trapping Regulations contain information on how to fill out an application, how the draw works, license requirements, hunt numbers, season dates, number of permits available, and other pertinent information for the hunter. Also included in these regulations are the seasons for quail, rabbit, tree squirrel, predator and fur-bearing animals. The small game opener is set for Friday, September 30.
To learn more about the drawing process, hunting season dates, and more, visit www.azgfd.gov/draw.
FORT VERDE STATE HISTORIC PARK GRANTED REPRIEVE FROM CLOSING
Arizona State Parks and the Town of Camp Verde announced today that Fort Verde State Historic Park will not close as planned.
Camp Verde Mayor Bob Burnside has agreed to provide funding from the Town of Camp Verde and Yavapai County for State Parks to keep the park open and operating for one year. Continue reading about Fort Verde State Historic Park and other Arizona State Parks news.
Santa Cruz County Will Operate Tubac Presidio State Historic Park
Arizona State Parks and Santa Cruz County announced today that Tubac Presidio State Historic Park will not close as planned.
Executive Director Renee Bahl and County Manager Greg Lucero have come to an agreement that the County will be able to take over the management of the park. Continue reading about the Tubac Presidio State Historic Park.
For additional tourism information and brochures, contact:
The Arizona Office of Tourism
2702 N. Third St., Suite 4015
Phoenix, Arizona 85004
Phone: 602/542-8687 or 1-800-842-8257
Arizona Office of Tourism Launches New Resource for Outdoor Activities
To bring attention with amazing outdoor adventures that can be found throughout the state, Arizona Office of Tourism (AOT) has developed the new Arizona Parks and Monuments Web site resource listing all of the national parks and monuments, federal recreational areas, Bureau of Land Management (BLM) sites, state parks, Tribal Lands, cultural and historical locations, and city parks.
To further broaden the awareness of Arizona's offerings, the Arizona Office of Tourism, in collaboration with the Arizona Council for Enhancing Recreation & Tourism (ACERT), has created a comprehensive recreational and historic site map showcasing all of the diverse, outdoor attractions found within the Grand Canyon State. ACERT is a group formed to encourage federal, state, universities and not-for-profit organizations to work together to achieve the common goals of advancing the public's awareness of tourism and recreation opportunities on public lands and in rural and tribal areas of the State of Arizona. From fishing along Arizona's rivers and lakes, hiking beautiful mountain ranges, biking along secluded highways, skiing on mountain tops or camping on the desert floor, Arizona is an adventurous state where the sun shines more than 325 days a year and where there is always something new to discover outdoors.
The webpage can be found on www.Arizonaguide.com under the Places to Visit tab and by clicking on Arizona Parks and Monuments.
Governor Brewer Reminds Travelers of Passport Requirement
PHOENIX – Arizona Governor Jan Brewer reminds Arizona citizens of the deadline for the Western Hemisphere Travel Initiative (WHTI). All U.S. and Canadian citizensare required to present a passport or another WHTI compliant document to enter and re-enter the United States by land or sea from Mexico, Canada, the Caribbean and Bermuda. Continue reading about the required travel passport.
2010 Events in Arizona
January | February | March | April | May | June
July | August | September October | November | December
Arizona Events 2009 Index:
December | November | October | September | August | July | June | May | April | March | February | January
Arizona Event Guides 2008:
December | November | October | September
---
---
© 1995-2012 EMOL.org Arizona Entertainment Magazine. All rights reserved.