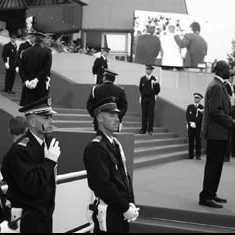 The Cannes Film festival is a unique and prestigious event offering to new talents and experienced film-makers the opportunity to share their masterpiece with the entire world.

This cinematic celebration gathers each year the best names in the film universe and serves as a platform for innovative filmmaking.

This year's special events include the « Atelier du Festival ».
This programme is dedicated to helping young filmmakers bring their film project to fruition. The atelier is supporting 18 film projects in 18 different countries. These projects have been selected by the Cinéfondation.

Moreover, the festival inaugurates this year "Tous les Cinémas du Monde", a programme dedicated to the presentation by selected countries of a spectrum of their cinematographic creation. The new theatre Cinéma du Monde designed by Patrick Bouchain will host a different country every day. Each country is chosen for its creativeness and originality. Seven countries joined this enterprise: South Africa, Mexico, Austria, Peru, Sri Lanka and the Philippines.
In Competition
There are 21 feature films In Competition in the Offical Selection competing for the prestigious Palme d'Or award.

This year's jury is again an international mix reflecting the various nationalities of the directors involved.

President of the Feature Films jury is Emir KUSTURICA (Director - Serbia-Montenegro).
LEMMING (opening film) directed by Domonik Moll
A HISTORY OF VIOLENCE directed by David Cronenberg
L'ENFANT directed by Jean Pierre and Luc Dardenne
WHERE THE TRUTH LIES directed by Atom Egoyan
FREE ZONE directed by Amos Gitaï
CACHÉ directed by Michael Haneke
KEUK JANG JEON (Conte de Cinéma) directed by Hong Sangsoo
THREE TIMES directed by Hou Hsiao Hsien
BROKEN FLOWERS directed by Jim Jarmusch
THE THREE BURIALS OF MELQUIADES ESTRADA directed by Tommy Lee Jones
BASHING directed by Masahiro Kobayashi
PEINDRE OU FAIRE L'AMOUR directed by Arnaud and Jean-Marie Larrieu
SIN CITY directed by Franck Miller, Robert Rodriguez
BATALLA EN EL CIELO directed by Carlos Reygadas
KILOMÈTRE ZÉRO directed by Hiner Saleem
ELECTION directed by Johnnie TO
QUANDO SEI NATO NON PUOI PIU NASCONDERTI directed by Marco Tullino Giordana
LAST DAYS directed by Gus Van Sant
MANDERLAY directed by Lars Von Trier
SHANGAI DREAMS directed by Wang Xiaoshuai
DON'T COME KNOCKING directed by Wim Wenders

Out of Competition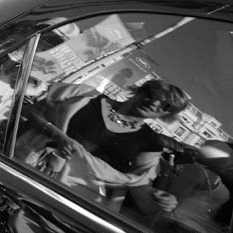 The closing film is part of the Official Selection - Out of competition this year. CHROMOPHOBIA directed by Martha Fiennes will close the festival.

Also showing in Out Of Competition will be the first film of director Shane Black: KISS, KISS, BANG, BANG and the famous STAR WARS EPISODE III - REVENGE OF THE SITH directed by Georges Lucas.
MATCH POINT directed by Woody Allen
JOYEUX NOEL directed by Christian Carion
A BITTERSWEET LIFE (Dal Kom Han In Saeng) directed by Kim Jee-woon
MIDNIGHT MOVIES directed by Stuart Samuels
CROSSING THE BRIDGE directed by Faith Akin
THE POWER OF NIGHTMARES directed by Adam Curtis
MOMENTS CHOISIS DES HISTOIRES DE CINEMA directed by Jean-Luc Godard
DARSHAN-L'ETREINTE directed by Jan Bouken
AVENGE BUT ONE OF MY TWO EYES directed by Avi Mograbi
LES ARTISTES DU THÉATRE BRULÉ directed by Rithy Panh
C'EST PAS TOUT À FAIT LA VIE DONT J'AI RÉVÉ directed by Michel Piccoli
CINDY, THE DOLL IS MINE directed by Bertrand Bonello
PRINCESS RACCOON (Operetta Tanukigoten) directed by Seijun Suzuki