Save with discount coupons and bundles
Vacation packages tie together several travel expenses into a single transaction. Travelling to Hawaii with bundled packages has significant savings.
Most vacation packages bundle the cost of air and hotel. Some packages group meals and attraction tickets into a single buy.
Another option for Hawaii vacations is Hawaii Time Shares. Even with the slow housing market, time shares have evolved into a newer market.
Bundle Meals and Tickets
---
After arranging hotel and air, there are several ways to save on dining out and ticket fees to Hawaii attractions.
Purchase your dining coupons and admission tickets online before you get to your hotel and save on discounts. The following links to go the respective retailer web site.
Restaurant.com coupons in Hawaii
Dozens of restaurants in Hawaii accept discount restaurant coupons from restaurant.com. These dining coupons are discounted at least 60%. Print the gift certificates from your computer and use immediately with no expiration date.
There is a weekly dining coupon promotional code to get a further discount. Get the code and see restaurants in Hawaii that accept Restaurant.com coupons.
Hawaii Entertainment Book
The 2011 Hawaii Entertainment Book has 243 restaurant coupons, 142 attraction discounts, 189 shopping coupons, over $15,000 in travel discount deals, local movie ticket discounts and more.
Browse through the listings online before you buy. Every week, the Entertainment Book has a special promotional code offer for a discount ofrf the retail price or shipping. See the Hawaii Entertainment Book.
VISITicket Meals and Attractions to Hawaii
With VISITicket, visit popular Honolulu and Oahu visitor attractions using the Honolulu Power Pass. The Honolulu Power Pass attractions pass packages admissions to popular attractions in Honolulu and Oahu into one affordable sightseeing package.
Visit Honolulu and Oahu attractions, museums and tours, the Pearl Harbor, Arizona Memorial, USS Missouri Memorial, ride a Honolulu City Bus Tour, explore the "World's Largest Maze" at Dole Plantation, Hawaii's incredible marine life at Sea Life Park or hike to the summit of the most famous crater on Earth.
The Honolulu MealTicket dining pass bundles breakfast, lunch and dinner at popular restaurants in Honolulu into one affordable dining package.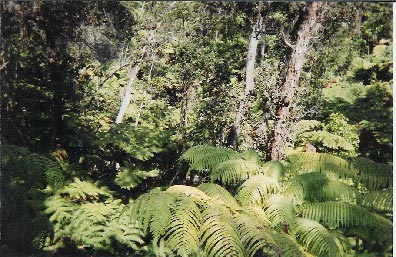 Bundle Air and Hotel
---
The major online travel agencies like Travelocity, Expedia and Orbitz all bundle airfare and room rates with a discount when you purchase both at one time.
Southwest Airlines Vacations has added Hawaii vacations to its current network
Southwest Airlines Vacations has air and hotel-inclusive vacation packages to the Hawaiian Islands of Oahu (via Honolulu) and Maui.
Hawaiian vacations include roundtrip air via Southwest Airlines and ATA to and from Hawaii, hotel accommodations for two to 21 nights plus applicable taxes and fees.
Regardless of where vacationers begin their Hawaii travel, book hotel stays among several Hawaiian Islands. Read more about Southwest Airlines Vacations Current Deals
Travelocity package deals to Hawaii
Surf's up in Hawaii's largest and most glamorous city, Honolulu or Maui. Enjoy the lush jungles, the volcanic mountains and beaches everywhere. Travelocity has special postings for Kahului Vacation Packages and Deals.