The History of Kabbalah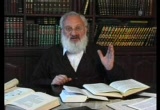 These two videos are part one and two of the history of Kabbalah and its mysteries. This series provides an overview of the history of the wisdom of Kabbalah.
Part one discusses the meaning of Kabbalah, the Sefer Raziel, the Sefer Yetzirah (Book of Creation or Book of Formation) and how to understand Kabbalah.
This movie is produced by Bnei Baruch and is part of the collection at Ourmedia.org.