The Maverick "King of Clubs" is profiled in the Travel Channel's "Lawrence of America"
"Lawrence of America: the TV Series" were onsite at The Maverick "The King of Clubs" Thursday October 25, 2007 to shoot a feature profiling the Western lifestyle on the Travel Channel in June 2008.
Lawrence is an Englishman who has come to the USA to delve into many different and fascinating subcultures. In each episode of this half-hour Travel Entertainment Show, Lawrence will explore, in his own unique way, a different aspect of American culture.
In this episode, Lawrence learns the art of drinking as a typical Cowboy in a Southwestern landmark nightclub…the Maverick in Tucson, Arizona, USA. Lawrence displays a humorous perspective of drinking, dancing and the after affects of such public behavior.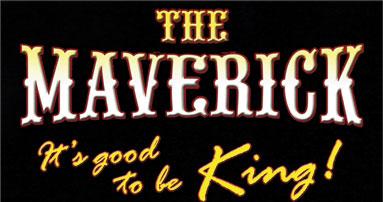 "It's awesome when a Tucson landmark is presented to the world. We feel fortunate to have The Maverick chosen has the venue for this entertaining profile of live Country Music." says Jay S. Zucker, Maverick's Managing Partner.
The Travel Channel airs on Cox Cable Tucson Channel 65 and Comcast Cable Pima County Channel 45.
"The Maverick is proud to host this international showcase of Tucson's Country entertainment lifestyle, says Jay S. Zucker, Managing Partner for Western Showcase LLC, owner and operator of the Maverick Club. "We invite the Community to come out and take part of this exciting event."
The Maverick is a Tucson legend hosting National Country artists since 1962. The Maverick is open daily at 4pm and presents live Country music every Tuesday through Saturday night, featuring four different local and regional musical artists each week.