Entertainment Magazine On Line (EMOL): Free Movies
Download Free Cartoons
This section of the Entertainment Magazine (EMOL.org) provides free movies to the public.
Watch and download free cartoons and movies on most any computer or mobile device. The cartoon movies in this catalog are courtesy of copyright-free sources. No registration or subscription is required to stream or download.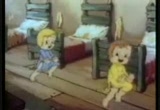 All of these films are children/kids friendly. EMOLorg links to dozens of classic American-produced cartoons in the public domain. Find out more about watch and downloading cartoons in the Free Movie FAQ.
Although there is no charge for these cartoon files, if you want to stream them on a cell phone or wi-fi connection, read more about mobile players to avoid additional cellphone charges. The best option is to download the movie and watch it offline!
The Entertainment Magazine On Line (EMOL) web site has been offering official links to free movies for more than a decade.
---
---
Free Cartoon Movie Catalog
Each cartoon provides links to download and also watch these videos online, depending on your device and connection. Cartoons are added often, bookmark this page for updates.
---
GOOGLE AD

Watch and download Children-friendly free movies

Movie Feeds & Trailers
These free movie trailers are provided to EMOL.org by Fandango.com. Watch trailers of the most popular films showing now or upcoming soon.
Free Public Domain Movies Catalog
Many of these free movies are in the public domain and can be watched online or downloaded without charge. Some of these movies are from a collection by Film Chest and are not in the public domain, but they can be watched free streaming online.
Download Free Comic Books
James Babcock has been drawing superhero comic books for decades. Download free PDF comic cartoons, drawn by James Babcock and Richard Konkle.
Watching movies on mobile devices
Watching any streaming movie using a cellular network may occur extra charges! Cellular cost for streaming video on an iPad, iPhone or Android is expensive. The free option is to download the movie first.
The best option is to download the movie on your PC, then synch it to your mobile device to watch later offline. A Wi-Fi connection, however, usually will not cause extra charges on your device.
Once downloaded, transfer - or synch- the cartoon to mobile devices, MP3 players, Androids, iPods, iPads and iPhones. Some mobiles devices and tablets require certain formats (MPEG) in order to play. Read more about how to watch and download cartoons for mobile players.
3D Loony Tunes cartoons

The first Looney Toons cartoon short will be seen with "Cats & Dogs: The Revenge of Kitty Galore;" the second with "Legend of the Guardians: The Owls of Ga'Hoole," and the third with "Yogi Bear." Read about the history of American cartoons.

Amazon Movie Blogs

With Amazon Instant Video watch and own commercial free instant streaming recent TV shows and movies anywhere- at home, work on the road (with cellular or Wi-Fi connection). Stream or download on Amazon Fire TV and on hundreds of TVs, set-top boxes, Blu-ray players, and on the Web. Visit Amazon Instant Video.

Download Free Books

These free PDF books are available to download without cost. Read new books by local authors and discover new experiences.

---

Today's Official Entertainment Book Offers:

---

The Entertainment Magazine (EMOL.org) is a legitimate and legal resource of free movies since 1996. EMOL.org is one of the oldest web sites on the Internet- online since 1995. Movies are linked from reliable and approved public domain sources that store free public content. Contact: [email protected].

© 1995-2016. EMOL.org / Entertainment Magazine On Line. All rights reserved. These free cartoon films are available in the public domain.