Entertainment Magazine: Movies
The classic "Great Expectations"
Watch and download the classic film "Great Expectations."
The original film production of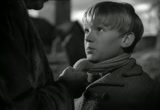 Charles Dicken's "Great Expectations" is the 1934 classic story of Pip the British orphan. Read the fill story about the development and publishing of "Great Expectations" from wikipedia.
During the Christmas holidays, this classic motion picture has become a traditional favorite. This movie is free to watch and download. Read the Free Movie FAQ to learn more about watching and downloading free movies online.
---
Watch and download free movie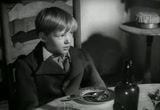 This movie is in the public domain and can be streamed automatically or downloaded without cost from archive.org.
Run time: 113 minutes 21 seconds.
---
---
Watch, rent or buy later versions of "Great Expectations" on Amazon:

---
© 1995-2015 EMOL.org Free Movie Entertainment Magazine. All rights reserved. This is a public domain file.