Music: Steve Baxter
STEVE BAXTER'S LATEST RELEASE "SUGAR ON THE BONE" SPREADS SWEETNESS THROUGHOUT BODY AND SOUL
By Lynn Marie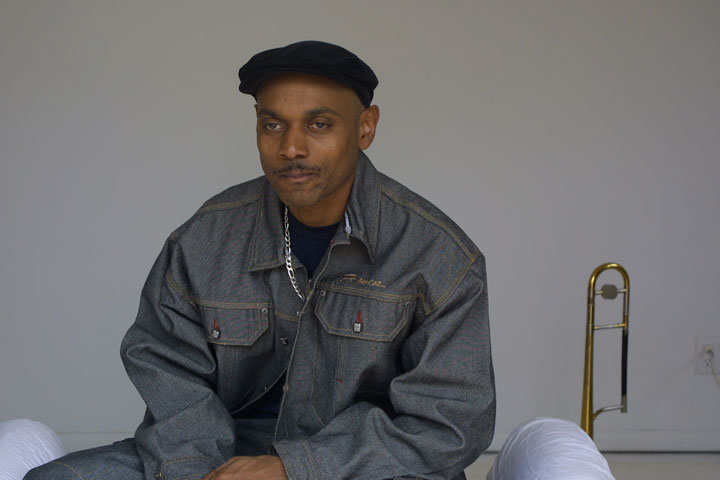 One of the most illustrious trombone players in the 21st century has just released his second solo project entitled "Sugar on the Bone," which is his most distinctive CD to date. "Sugar on the Bone," is sexy, sultry and imaginative all in one.
If you like the trombone, you'll love this CD. His sound is bright and his unique combination brings out an immense warm sound. From Jet Lag Mambo to Let It Go, Don't Wait the approach is relaxed and effortless. Baxter is an incredibly gifted musician and his style is flawless which is evident on this recording.
A true master of the Trombone and a grand stylist of the horn, Baxter is a native of Houston, Texas and moved to Los Angeles in 1991 to pursue a solo career and to continue perfecting his craft. Baxter has shared the stage and studio with some of the biggest names in the music industry, including The Ray Charles World Tour (1985), Bobby Matos, Babyface, Eric Benet, Patti Labelle and currently is performing with Barry Manilow; (Ultimate Manilow: The Hits) at the Las Vegas Hilton.
For more information on Steve Baxter and to order "Sugar On The Bone" visit www.stevebaxtermusic.com.
© 2009 EMOL.org Music Entertainment Magazine. All rights reserved.
Steve Baxter CD
Trombone with a twist, jazz mixed with gospel and blues overtones. This project feautre's some of the most hippest cats around. Released September 16, 2009. Listen to music samples from Amazon.com.
Napster
Free trial period. Napster Subscription ($9.95/month) offers access to over 5 million songs with unlimited downloads, and Napster To Go ($14.95/month) let's Napster Subscribers transfer unlimited songs to their compatible MP3 player.
Napster.de: Music-Flatrate 7 Tage kostenlos testen!