The Juliana Down
New UK release, "Cold," set for July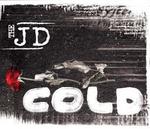 The Juliana Down, rising stars from Nuneaton in the West Midlands, UK, release their single 'Cold' on Monday 16th July 2007.

This is no 'run of the mill' indie / rock music and you don't need to have decorated your body with tattoos or piercing to enjoy this either. The music produced by The Juliana Down.
Unashamedly straightforward alternative rock. Helped along by a useful acoustic introduction, this single hits a Kerrang-friendly mark and tells a familiar tale of teenage angst and mistrust, but is listenable even if you don't have any excessive tattoos or piercings. This is rock music at its accessible best, listen and enjoy!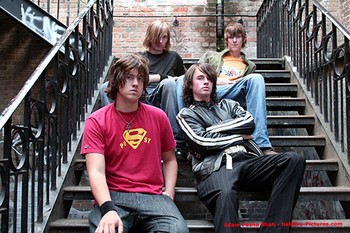 Formed in 2004 The Juliana Down (The JD as they are known to their fans) is a four piece alternative rock band from Nuneaton Warwickshire.
They met at Secondary School and developed their unique style of rock music during their time at Sixth Form College. Whilst continuing their higher education the band has become regular performers at Birmingham and London Barflys as well as other venues around the UK.
The band's music reflects their experiences, thoughts, and opinions on life. Their music is original; they play what inspires them and follow in nobody's footsteps. It is full of blazing guitar solos, driving rhythms and catchy melodies.
Variety is their trademark the JD are not 'run of the mill'. Produced and recorded by Gavin Monahan (Nizplopi, The Editors, Cradle of Filth, The Twang), this is the first of many singles to be released by the band before their eagerly awaited first album.
The Juliana Down (JD) UK confirmed gigs are listed below
23rd February Civic Hall Bedworth (On stage 9.30pm)
18th April- The Crew, Nuneaton
28th April - The Nags Head, Nuneaton
5th May - The Nags Head, Nuneaton – Godiva Festival Final
23rd July – The Fly, London (Headline)
(Birmingham and other Midland venues to be confirmed shortly along with gigs in Glasgow, and other Barflys around the country).
"Their guitar laden tunes glide along effortlessly"
– The BBC
"Impressive guitar hooks rapped up in a bit of a stadium rawk tune complete with bass solo and heartfelt vocals" Tastyfanzine.org.uk
"The hidden gem on the single is the b-side, Hidden Agenda, which manages to mash up at times a ska-feel to it while maintaining a very post-grunge effect to it." Rawkstar.net
2007 EMOL.org Music Entertainment Magazine. All rights reserved.