Madonna's Search for Kabbalah
Madonna has completed her pilgrammage to the Holy Land of Israel to reconfirm her newly chosen faith and belief in Kabbalah (Ka-bah-lah; spelt either as Kaballah, Kabala, Qabalah or Cabala).
She arrived in Israel for a five-day visit on Wed, September 15, 2004 with 2,000 other Kabbalists. Despite a small disagreement with some photographers, her trip was a success. She held a candleight vigil at the grave of the rabbi she follows in her practice.
Wedneesday night was the first night of Rosh Hashana, the Jewish New Year. The ten-day period between Rosh Hashana and Yom Kippur are considered to be very religious. Jews from around the world spend this period contemplating their sins over the past year and asking for forgiveness- trying to make a clean slate with the Lord.
Raised as a Roman Catholic, Madonna adopted the Hebrew name Esther.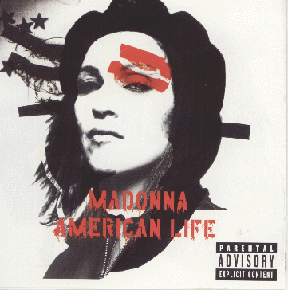 Madonna's interest in cabalah (different spelling, same meaning) has been covered intensly by the media. She gained a surge in sales of Kabbalah red string bracelets, a red string or stone-studded bracelet used to ward of evil.
She reportedly refused to work on Friday night and Saturday, the Jewish Sabbath. Awareness of the Kabbalah Center has grown considerably.
The cabala red string is one way she demonstrates it in public. It is considered a talisman to ward away negative influences. In some circles, it appears not to have an effect.Madonna has been criticized for turning a serious, multi-thousand year old religious study into entertainment. But she claims she has chosen her new faith and is serious about its study.
The Jewish Kabbalah has been practiced mainly by male rabbi in secret for centuries. Even the average Jew is unfamiliar with this mystical study of the religion. Madonna helped bring Kabala into mainstream awareness. Learn more about Kabbala.
Madonna's Visit to Spur Tourism to Israel
Madonna to Visit Many of Israel's Holiest Destinations During Her Stay
Los Angeles (September 18, 2004) – Cultural icon, actress, and musician Madonna arrived in Tel-Aviv late Wednesday evening for what has become a highly anticipated visit to Israel. Her arrival came on the eve of the Jewish New Year. She will be staying in the Holy Land for six days.
Madonna plans to visit many of Israel's holiest destinations during her stay, including the Western Wall in Jerusalem and Rachel's Tomb in Bethlehem. Her visit comes during a record-breaking two-year period in which tourism to Israel has included visits by some of Hollywood's top name celebrities, including Christopher Reeves, Jason Alexander of hit sitcom "Seinfeld," Richard Gere, Chris Noth star of "Sex and the City," and daytime soap actor Eric Braeden.
"The people of Israel are proud have Madonna visiting the Holy Land, to join the hundreds of thousands of Americans who come here every year on a spiritual pilgrimage," said Israel Tourism Minister Gideon Ezra. "We call on other celebrities to follow in Madonna's footsteps and visit the only Holy Land on earth, so that they too can come to know more about the wonders of our nation."
In a ceremony planned for Sunday, Minister Ezra will present Madonna with an oil lamp and coin from the Byzantine Period as a sign of Israel's gratitude for bringing important attention to tourism and travel to the country. Madonna's visit has already brought international attention to Israel, which will likely strengthen the flow of tourists to the country and awareness of Israel as a tourist destination.
High-publicity visits during the last several years have translated into increased tourism. As of the middle of 2004, tourism from the United States had increased by 63 percent from a year earlier and 86 percent over 2002. Hotel capacity at Israel's most popular destinations, including Jerusalem, Tel-Aviv, Eilat, the Dead Sea and Haifa has been booked at nearly 100% occupancy for the last three months running.
"There's no question having stars of Madonna's caliber in the country will help bring attention to the Holy Land," said Ambassador Rami Levi of Israel's Tourism Ministry.
"Whether you are a tourist in search of some of the most beautiful destinations on earth, or on a spiritual quest, no other location in the world has as many holy destinations, resorts, tourist attractions and sites as Israel. We're confident that with Madonna's visit bringing international attention to Israel, the positive trends in tourism will continue."
For more information about travel and tourism or visiting Israel please contact Israel's Ministry of Tourism Western Regional Director Noam Matas at (323) 658-7463 or visit www.goisrael.com.
Note: Kabbalah is also spelt as Kabala, Kabalah, Kaballah, Cabala, Qabala, Qabala, Cabalah. SInce the words are in Hebrew, the English translation varies. The Hebrew letters are QBL. Read more about Kabbalah.
The Kabbalah Red String Bracelet is the same Kaballah jewelry worn by Madonna and others to in the study of Jewish Mysticism used to ward off evil energies.
These items are also called Kabalah string, Kaballah red string, Kabbalah red string, Kabala red string, cabala red string and qabalah string.