The Sam Taylor Story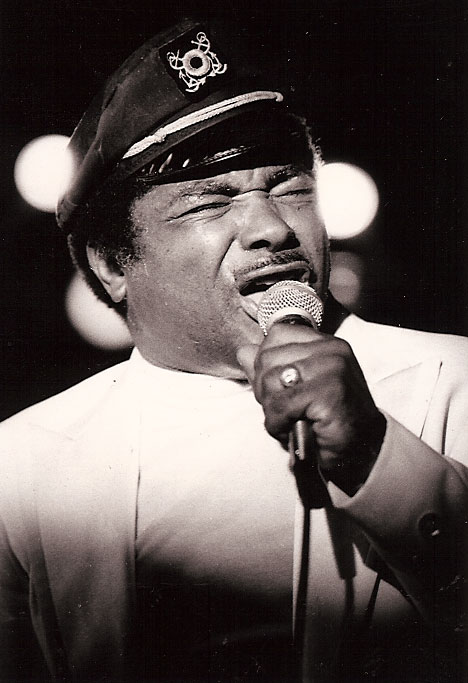 By Tina Alvarez
August 1989
Entertainment Magazine
Photo: Sam Taylor. Photo by Thomas J. Pennington 1989.By Tina Alvarez (August 1998)
Blues musician Sam Taylor has been busy since he relocated from the Old Pueblo to the Big Apple last year. On a recent return trip to Tucson to play some select dates, Taylor talked about the different paths that his life has been taking.
"I went back to Tucson in June and my son (Bobby) died in July, so I had to come back here to get him and take his body and his children and stuff back to New York," he said. (Bobby, an accomplished musician in his own right, fronted the band Bobby Taylor and the Real Deal. He died of a heart attack on July 21, 1997).
Living on Bayshore, Long Island, Sam noted that it was a few months before he and his band -- violinist Heather Hardy, bassist Mike Nordberg, guitarist Brian Dean and drummer Jerome Kinsey -- landed some gigs.
"It's kind-of hard to break into the club scene because most of the places book so far ahead," Taylor explained. "It was a couple of months before we could start playing and once we got into them, it was all over. We have more musicians, more entertainers, at our shows sometimes than people."
The fact that musicians come to see the band and utilize his style is one that Taylor takes as a compliment.
"We all get something from each other," he asserted. "It's an honor to me. It knocks me out when I go around the clubs, especially around Long Island where I live, to see bands trying to do my different breakdowns and stuff."
With their unique approach to the blues, Taylor said the crowds were ravenous for their music.
"The reaction has been like anywhere else," Taylor noted. "Everybody's amazed to hear a violin player in a blues band. You see it with country, some jazz, but no blues band. Heather's like a full horn section, just by herself, to me. We killed them, just like we did in Europe."
Taylor was alluding to a recent tour of Europe, where it was not uncommon for the band to perform 6 to 7 encores.
"Everywhere we go, she just blows them away. Sheís getting so much better all the time," he pointed out. "It's amazing how well we play together."
Hardy also fronts a band of her own called "Little Mama."
"Yeah, that's what I named her and she named her band "Little Mama.." They're getting quite a reputation. But it's a difference when we play together," he elaborated. "I don't care who she plays with. When we play together that's the tops because we feel each other, know each other, breathe with each other."
And for anyone who has seen the two, it's a magic moment.
On other fronts, Taylor said that the band is nearly finished with their upcoming album CD. Taylor did all his recording in Tucson, Arizona and an early August release date is slated. The title, "I Came From the Dirt," is also the name of his forthcoming book. Find out more about "I Came from the Dirt."
Taylor - whose life encompasses a boxing, military and blues career, as well a personal side that deals with a stint with drug use, open-heart surgery and a family that includes 13 children, 15 grandchildren and three great- grandchildren - seems as if he has more than enough book material.
"It is quite exciting. I didn't know I lived so much life until I started to put it down," he admitted, laughing. "It was hard for me to write some of the things. I had to cry some to get them out. Iíve been through a lot of things in my life and some of them haven't been good. But it's just great to be able to know Iíve done that much living."
Taylor revealed the catalyst that motivated him to complete the book was a Las Vegas reunion gig six months ago with his old group, "Joey Dee and the Starliters," known for their popularity during the Twist craze.
"We haven't seen each other in 34 years and it was great," Taylor recalled. "We played Vegas, went into Pinetop, played an Indian reservation for a week. It was awesome."
"Everybody's on medication," he continued of their current common interests. "The drummer had two hip replacements, but he can still play and man, we rocked out. It scared me, really, because it's almost as if I came full circle."
Headed back to New York this past June, Taylor has promised to return to the desert.
"I'll always come back here," he vowed. "It's always great to come back. There's something special about this place."
© 1998 EMOL.org. Entertainment Magazine. All rights reserved.
© 2009 EMOL.org Music Entertainment Magazine. All rights reserved.