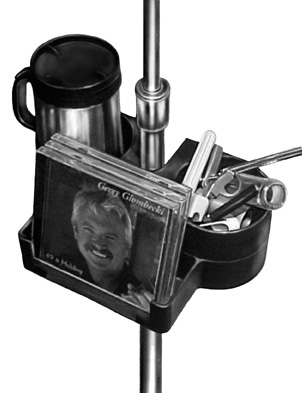 Retail Price $29.95
includes USA shipping
PayPal will be available soon.
Make checks payable to:
Lost Country Music
Tucson, Arizona

2004 Gerry Glombecki/EntertainmentMagazine.net
"Designed wth the working musician in mind, the Mike Caddy is a solid, sturdy unit that will hold your drink and accessories and can display your CD right up front for improved sales at the gig."
Aaron Sawdy, Elderly Instruments
---
"Every giggin' musician needs one of these."
Jon Iger, President, Arizona
Songwriters Association
---