Entertainment Magazine: Las Vegas: Entertainment: Stratosphere Hotel & Casino: Fellini's
A Whole Lot of Italy in Las Vegas
Fellini's at the Stratosphere's "Best Hidden Secret for Italian Food"
By
Lynn Marie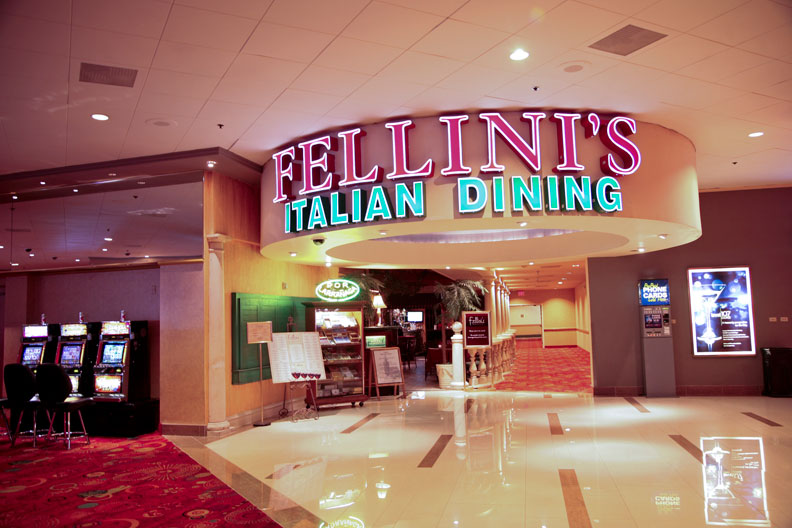 Fellini's at the Stratosphere serves traditional Italian cuisine in an Old World setting. Starter options include Garlic Cheese Bread - Ciabatta style Italian bread topped with a blend of garlic and cheeses, baked until a golden brown.
One of My favorites was Stuffed Portobello - A jumbo Portobello stuffed with crabmeat and mushrooms then baked with smoked mozzarella and caramelized onions.
The entree was out of this world - Lobster Tail Mediterranean; half of a Brazilian Lobster Tail, New Zealand Green lip Mussels, Clams, Shrimp, Scallops and Calamari stewed in a sauce of garlic, white wine, tomatoes and fresh herbs. Served on a bed of linguine. A plentiful amount of seafood which is rare when you order these dishes elsewhere.
Once inside you forget that you are in a casino but rather beginning on a journey in the hills of Tuscany - a region in West Central Italy. It's charming, romantic atmosphere is perfect for any occasion.
Fellini's is very familiar with Italian cuisine: Southern Italian cuisine includes, red tomato sauces, olive oil, oregano and plenty of garlic. Northern Italian cooking is lighter and makes use of wine sauces, light cream and butter sauces. Fellini's nicely mixes the two styles, but also throws in plenty of Tuscan influenced.
The service is wonderful - attentive, professional and all around excellent.. My water was never half full.
Pizzas are also offered, including pepperoni, margarita, vegetable, and italian meat.
A real gem on the Las Vegas Strip. Fellini's is located inside the Stratosphere Hotel & Casino, 2000 S. Las Vegas Blvd. Las Vegas (702) 383-4859; Hours are Sunday - Thursday 5 p.m. - 11 p.m.; Friday and Saturday; 5 p.m. - Midnight; reservations are recommended. Promotional consideration is provided by Fellini's.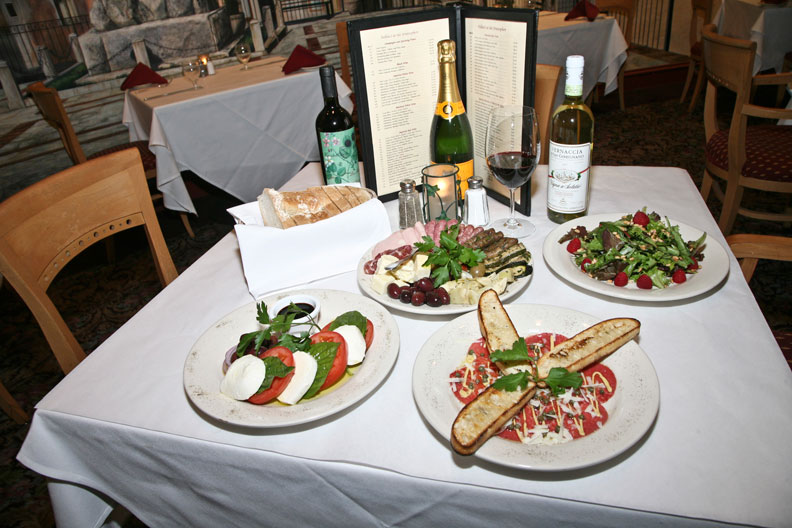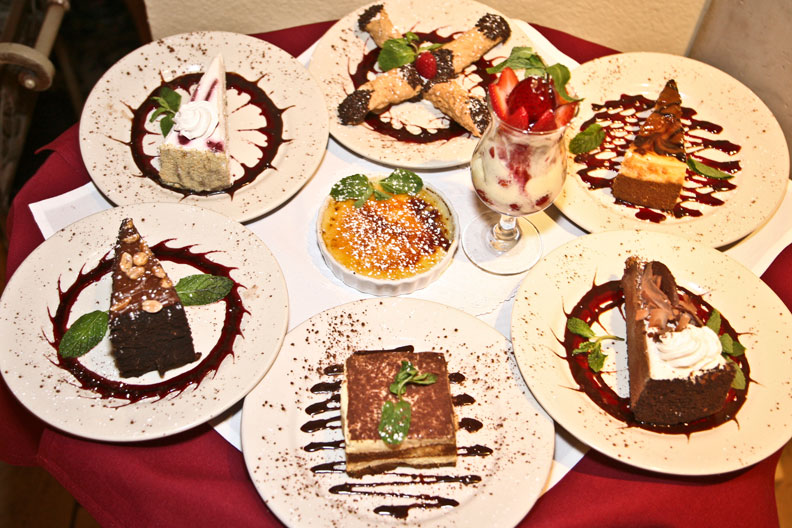 Promotuonal consideration was provided for this article.
---
---
© 2011 Las Vegas Entertainment Magazine. EMOL.org