Entertainment Magazine: Arizona: Tucson
Old Tucson Studios Now Reopens

12 Miles and 100 Years Away from Town, now shuttered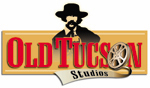 The Old Tucson Studios, located west of Tucson, Arizona, featured film and television shoots for over 80 years. In the past 50 years, it also served as a popular tourist attraction.
Old Tucson Studios is where the West was filmed! From western movie heroes like John Wayne to current box-office stars such as Harrison Ford, many of Hollywood's legends have walked these rugged streets, the setting for hundreds of major motion pictures. More than 300 films and television shows have been made on the property.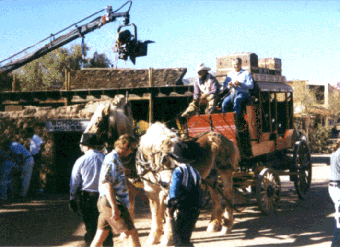 Each year, more than 350,000 guests visited Old Tucson's park to retrace the footsteps of their favorite stars and spend a day in the life of a reconstructed 1880's western town facade.
This Old Tucson section contains some basic information and links to Old Tucson's Web site.
Old Tucson Studios also hosted corporate functions and holiday parties with banquet menus, plus top-level Western entertainment, spacious facilities and other unique Western options.
Old Tucson Index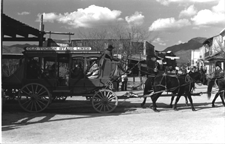 Address: 201 S. Kinney Rd., Tucson, 85735
Phone: 520-883-0100
---
---
©1998-2020 Tucson Entertainment Magazine On-Line / EMOL.org / AZentertain.com. All rights reserved. Not affiliated with Old Tucson Studios. This section is provided as a courtesy of Entertainment Magazine.