Ahwatukee lakeside living - no mirage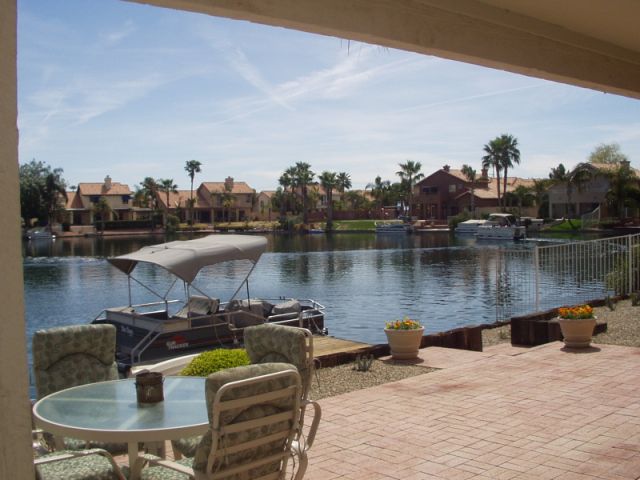 A lake in the Desert? Ahwatukee, Arizona is an upscale community in Phoenix, Arizona that hosts the neighborhood of Lakewood.
The Ahwatukee, AZ area has an excellent selection of upscale dining and shopping with several nearby Arizona resorts.
Here is can own your own backyard private dock with an anchored pontoon boat or row boat at your back door.
Can you imagine waking up with a cup of coffee and fishing from your porch? All of this is a reality at this unique Ahwatukee home for sale on the lake. This Phoenix area home is vacant and available for immediate movie in.Recently upgrades of new carpeting, fresh paint and new lighting fixtures makes the home feel and look new. Convenient access from Pecos Parkway has you in downtown Phoenix or most places in the Valley within 20 minutes. See photos of the lake, patio and rooms. This Phoenix-area home for sale is available for trade consideration for California property. Contact Jay for more information.
Phoenix Real Estate Resources
"Home In 5" First Time Homebuyers Program Offers New Priority Lending Areas, sponsored by the City of Phoenix. First-time homebuyers who are outside the priority lending areas are eligible for a five percent down payment and closing cost assistance grant. They are also eligible for a 6.55 percent, 30-year fixed mortgage rate through a "Home in 5" participating lender.
---