Entertainment Magazine: Real Estate: Mexico: Carefree Mortgage
Carefree specializes in Mexican residential real estate financing
Mexico's economy still seeks U.S. and Canadian investments
Many of our readers have asked how can they safely and conveniently finance property or a home in Mexico?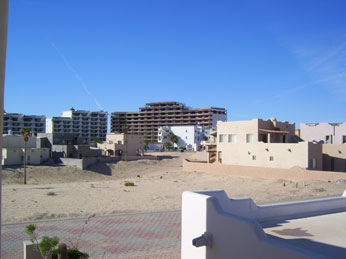 Carefree Mortgage is a U.S. company that provides American home loans for Americans and Canadians desiring to purchase or refinance residential real estate in Mexico. Carefree also offers acquisition and development loans for residential developers in Mexico.

Carefree Mortgage partners with real estate agents, developers and other mortgage lenders in the US, Canada and Mexico to make it easier and more affordable to purchase and finance residential real estate in Mexico. They have streamlined a very complicated process.
A team of expert loan specialists walk clients, their partners and their clients through every step and ensure complete compliance with all of the procedures and statutory requirements of Mexico.
The complicated process has been streamlined by eliminating confusion and providing loan products that have never before been available in Mexico. Homes can be financed by Carefree Mortgage in Hermosillo and other Mexican cities.
Carefree provides mortgage financing that is traditional and familiar to a US Citizen as opposed to the current standard in Mexico that is very complicated, intimidating and confusing to the American investor. To ease that confusion, we have published some of those investing tips from Carefree (see box on right). Learn about purchasing and financing Mexican property. Find out about the proper terms, procedures and background.
Carefree Mortgage partners with GainClients
To help finance Mexican property, Carefree Mortgage has teamed up with GainClients, a provider of real estate and mortgage professional websites, to create a referral program to provide an online lending solution.
The Mexico Partners Referral Program, from Carefree Mortgage, is an affiliate web site network that provides information on understanding the process of buying property in Mexico and how to secure a loan without worry.
Carefree Mortgage and Real Estate Title (RET) revolutionize Mexican real estate financing through new technology