Various Destinations Available Through Destination Vacation Clubs
By Craig E. Friesen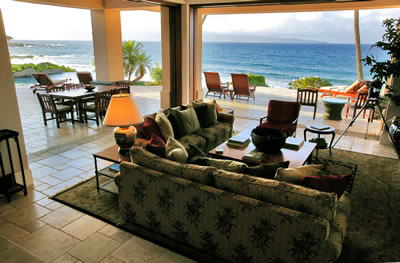 Destination club destinations literally span the globe.
Private Retreats, which was the original destination club, is one of four clubs owned by Tanner & Haley Destination Clubs. This one vacation club alone has 200 properties in its roster.
Themed Vacation Clubs
A relatively new innovation in the vacation club offerings are themed destination clubs. These clubs seek to cater to individuals with specific interests.
For instance, there are golf destination clubs, with properties on or near some of the most famous golf clubs in the world. Other options in this new line of destination clubs include something for wine-lovers and even one for people who don't wish to travel far from home.

On the horizon are destination clubs geared toward fly fishing enthusiasts. It takes little imagination to envision vacation clubs catering for the particular needs of families, hunters, spa goers, bird watchers, cyclists, boaters, animal lovers… the list is endless.
Can I Trade My Vacation Club Time Like in a Timeshare?
Most vacation clubs have very specific rules regarding who is allowed to use the membership.
With a timeshare, you actually own a share of a particular home and are given a lot of freedom in regard to what you can do with it.
Destination club properties are owned by the club and are quite firmly regulated in who you are allowed to give access to your membership to.
What if I Grow Tired of My Destination Club Destinations?
Part of the freedom of destination clubs is that you are not tied into the ownership of a property as you are with a timeshare property. Because of this you can drop out of the club at any time you would like.
Most clubs retain a portion of your original membership fee, typically in the 20% ball park, for administration and maintenance costs. However, the rest is returned to you and you can join a different club which offers options more to your liking.