Entertainment Magazine: Travel: International
Taking a European Adventure Tour
By Jonathan Haeber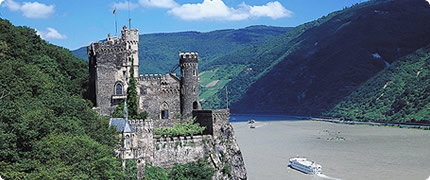 Europe is full of history, but it also has its venues if you're looking for adventure.
If you missed out on the obligatory backpack adventure into Europe while you were younger, then now is the time to take an adventure tour in style.
Any visit to Europe should always include at least these two countries on the itinerary: Italy and France.
Venice by Kayak
Everyone knows that gondolas are the mode of transportation in Venice, Italy, but have you ever considered touring the city by kayak?
That's exactly what Olivier Renck, a 33-year-old former professional skier, did with his girlfriend.
"We entered Venice from the sea, paddling in through the Veneta Lagoon," Renck told National Geographic Adventure, "You can get right up close to the buildings and really see how old the architecture is."
Some of the oldest buildings in Venice are over 1,200 years old! If you plan on an adventure tour, some names of destinations you should visit include: Basilica di San Marco, Madonna dell'Orto, Rialto Bridge, and of course, The Grand Canal.
Must-Do's in France
No visit to France is complete without a tour of Paris. And no tour of Paris will ever be a true tour without a visit to Moulin Rouge.
The iconic cabaret served as the backdrop of the Academy Award-winning movie of the same title by Baz Luhrmann.
The real Moulin Rouge was built as a windmill in 1885, and then turned into a dance venue by the early 20th century. If you plan on a night tour of the city, Moulin Rouge is only one of a score of cabarets in a city known to host some of the best entertainment in the world.
More Adventurous Tours for Adventurous Souls
Of course for more adventurous travel cravings, you can also ski the Alps, hike in the Pyrenees, run away from charging bulls in Pamplona, Spain and much more.
Adventure tour groups are often the best route to go, as they'll be sure to set you up with a personalized list of names of destinations based on your personal travel needs.
Sources
About the Author
Jonathan Haeber is a writer for a retail outlet in the San Francisco Bay Area.