Entertainment Magazine: Travel: International
International Travel: European Tours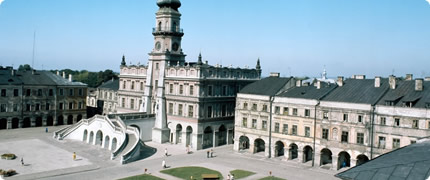 By Fran Walker
If you decide to take a vacation in Europe, your biggest problem will be deciding where to go!
There is such an array of fascinating, beautiful and exciting countries to visit during your European tour, each with unique cultures, climates and languages.
So where do you start?
Choosing Your European Tour
When deciding where to take your European tour, you should ask yourself some important questions:
What temperature would you prefer?
Do you want history and culture or beaches and bars?
Is scenery important?
When do you want to visit?
The last question is very important, for while Europe does not generally experience the extremes of weather seen in parts of the U.S., you will experience very different weather in the UK, for example, in July than in January.
---
---
Popular Europe Tours
If hot weather is important to you, a southern European tour in Italy or Greece would combine beaches with classical culture and architecture.
In western Europe, the south of France is also very popular for beaches, but tour further north and the temperature drops as the culture increases.
A northern European tour to Scandinavia or Denmark would offer you unparalleled natural beauty in colder climes. An eastern European tour in Russia or Poland offers fantastic scenery, culture and history.
If you want castles, natural beauty, history and good beer, then Germany is an excellent place to visit.
For all round culture, differing landscapes and pure character, the UK is tough to beat.
As you can see, booking a European tour requires plenty of research, but the rewards are indescribable.
---
---
© 2006-2012 EMOL.org. Entertainment Magazine. All rights reserved.
---
---
Hotels.com
Hotels.com® offers more than 140,000 properties in 60 countries - from hotels and B&B's to condos and all-inclusive resorts, especially during sold-out periods. Backed by the Hotels.com Price Match Guarantee. Save between $20 and $100 on all Hotel Bookings Now with Hotels.com!
Expires 1-1-2014.
Priceline
Name your own price and bid for your trip with the Negotiator on your side. See our links to this month's Priceline deals.
Travelocity
Get this week's latest promotional codes and special web-only deals offered through Travelocity links.
Expedia
No Expedia Change or Cancel fees on hotels, cruises, cars and more! See Expedia web offers and last minute deals.
TripAdvisor

TripAdvisor is the world's most popular, largest, and most trusted travel community with over 30+ million real traveler reviews, flights search engine, compare and check hotel rates search, vacation rental search, in addition to restaurant ratings and reviews, worldwide. Read TripAdvisor Reviews and Discover Great Deals on Vacation Rentals around the World.
TripAdvisor US (United States)
TripAdvisors.UK (United Kingdom)
TripAdvisor España
(Spain)
Orbitz
Get special offers on Orbitz bookings. See links to this week's Orbitz online deals.