December in Tucson is just as active as the spring or fall. With moderate winter temperatures, indoor and out door events abound.
Listings of daily events held throughout Tucson during December 2010. This list also includes major holiday-related events.

Christmas and Hannukah related Tucson events happenings during December. There are dozens of annual events held to celebrate both holidays.
Major Tucson December and Winter Events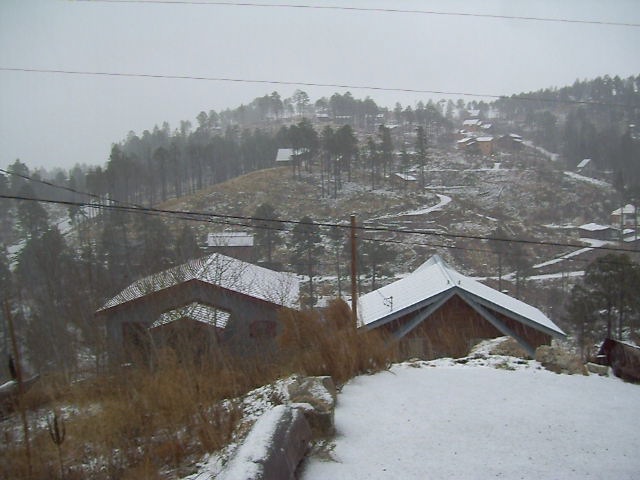 Mt. Lemmon in the snow and skiing at Ski Valley kicks off in December when frequent snowfalls blanket the Santa Catalina mountains. See events in Summerhaven, Ski Valley and Mount Lemmon.
Winterhaven Festival of Lights from December 11-26th this is the 61st year for one of the longest running festivals of its kind in the country. http://www.winterhavenfestival.org/
Oro Valley Holiday Festival of the Arts is a free two day festival held on Saturday, December 4 and Sunday, December 5, 2010with more than 200 local and national artisans, food vendors, children's activities, and live music. Held at the Oro Valley Marketplace, Northwest Corner of Oracle Rd. and Tangerine. 10am - 4pm. Website: http://www.southernazfestivals.org/festivalofthearts.html
Art in the Park at Tohono Chul Park runs through December 30. Join a docent-led Art in the Park tour each Tuesday and Thursday at 11AM. Go to www.tohonochulpark.org for current exhibit listings.
Guided Tours of the Historic Temple of Music and Art at Temple of Music and Art 11:30 AM. ATC is pleased to offer tours of the historic Temple of Music and Art at 11:30 AM on the following dates: 10/2, 10/23, 11/6, 12/4, 12/11, 1/22, 1/29, 2/12, 2/26, 3/5, 4/16/2011. 330 S. Scott Ave. Contact Don Gest (520) 884-8210 x8610.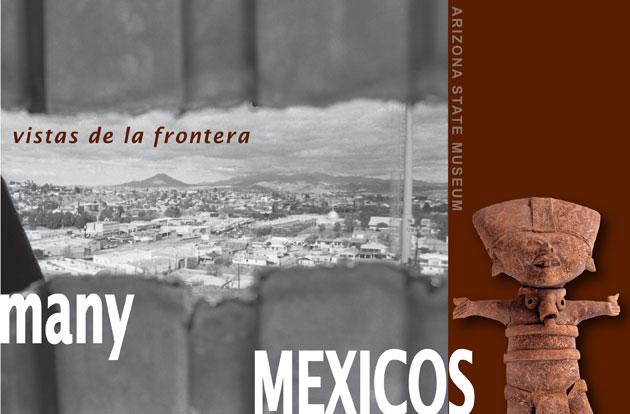 Many Mexicos: Vistas de la Frontera exhibit at the Arizona State Museum, University of Arizona campus. Includes a Maya ritual corn vessel, Spanish colonial retablos, Santa Anna's sword and uniform, Maximilian's ring and Carlota's brooch, and a sombrero that may well have belonged to Pancho Villa.Mon – Sat, 10 a.m. – 5 p.m. The exhibit runs for two years. www.StateMuseum.Arizona.Edu.
The 2nd Annual Tamale Festival is held on December 9, 2010 with City Councilor Regina Romero and Staff to celebrate the spirit of the season, eat our favorite tamales at the 2nd Annual Tamale Contest. The featured artist this year is local artist/mom Tanya Alvarez. In addition they'll have festive sounds from local musicians. Sample treats from the tamale festival holiday buffet! 4 p.m. Tamale Contest Begins. 5:30-8 p.m. Tamale Party and Art. Opening. Held at the Mercado San Agustin, 100 S. Avenida del Convento (located West of I-10 on W. Congress St, across from the El Rio Health Center). There are three tamale contest categories: sweet, meat and unique. Enter as many categories as you like. For each entry submit one dozen to eat and one dozen to share. Celebrity tasters include Pablo Martinez of Casa Vicente, Patricia Schwabe of Tooley's Cafe, and Ernesto Portillo from La Estrella de Tucson. Prizes will be given in each category. To register or for more information please contact the Ward I Council Office at (520)791-4040 or [email protected] .
Christmas and Hannukah related Tucson events happenings during December. There are dozens of annual events held to celebrate both holidays.

Tucson daily events for December
---
---
© 2010 EMOL.org Arizona Entertainment Magazine. All rights reserved.