Entertainment Magazine: Hotels: Tucson
Top Tucson hotel choices
Book your room online and save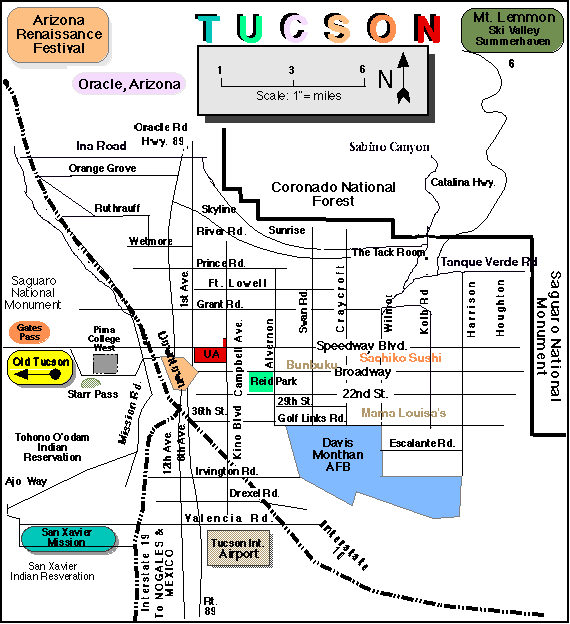 If you are new to Tucson, or returning, there are several highly rated hotels and resorts to choose. Most hotels will take online reservations six months or more in advance.
Many hotel reservation call centers now charge an extra fee to make a reservation by telephone. But, they offer discounts when you book a room through their own web sites.
---
---
Tucson-area Hotel Index
Find popular and convenient hotels in Tucson, AZ. with more detailed information. Make reservations directly through the hotel's web site.
The Tucson Entertainment Magazine has partnered with several hotel affiliates to provide discount online hotel booking reservations.
For a reader review of Tucson find the best hotels in Tucson Arizona at TripAdvisor
.
Some tips to visiting Tucson: Hotel prices tend to increase weeks closer to the booking date, especially during the popular Tucson Gem Shows (Winter: January through February; fall show in September). The Tucson winter tourism season starts in October and continues through April when temperatures are the mildest and hotel rates are the highest. See more Tucson Gem Show hotel tips below.
Tucson Visitors Accommodations
For the newcomer, the best Tucson, Arizona hotels are conveniently located along major roads which intersect or run parallel to the Interstate 10 freeway.
Tucson's summers may be hot, but most hotels and resorts have amazing summer deals. Discounts can be 50-60% or more off top of the season rates. Plus, they may also offer meal incentives and other complimentaries.
Popular chain hotels, like Best Western, Ramada, Park Place, Marriott and Sheraton are located throughout the city.
Tucson Gem Show Hotel Tips
The Tucson Gem, Mineral & Fossil Shows is the biggest tourism event of the year. The Gem Shows are a collection of dozens of individual shows throughout the city.
The earlier the room is booked, the better the rate. Extended stays for more than a week may qualify for discounts. Check the web site offers. Some Tucson International Airport hotels provide free shuttles to Downtown and various Gem Shows.
Visitors: Hotel rooms downtown are almost all occupied by dealers during the fall and spring gem and mineral shows. The best option is to find a Midtown or Northside hotel with shuttle or bus access downtown.
Dealers: Most shows are held in the Downtown Tucson area. Dealers rent a room for display during the day and sleep at night. Some other hotels around Tucson also hold gem shows.
More about this year's Tucson Gem, Mineral & Fossils Shows around Tucson.
Tucson Travel Options
Travelocity has maps, photos, and Traveler Reviews that rate Tucson hotels on bed comfort, location, service, and more.
Hotels.com® offers more than 140,000 properties in 60 countries - from hotels and B&B's to condos and all-inclusive resorts. hotels.com also specializes in providing travelers with accommodations during sold-out periods. No hotels.com Change or Cancel fees on lodging bookings! Save between $20 and $100 on all Hotel Bookings Now with hotels.com!
IHG Hotels Online
has [opular hotel brands including InterContinental Hotels and Resorts, Crowne Plaza Hotels and Resorts, Hotel Indigo, Holiday Inn, Holiday Inn Express, Holiday Inn Club Vacations, Staybridge Suites and Candlewood Suites. Book online and treat yourself to a memorable experience - dinner & breakfast included!
© 1995-2015 EMOL.org / Tucson Entertainment Magazine.
All rights reserved. Affiliate links offer a commission for referrals.