Tucson, Arizona Tour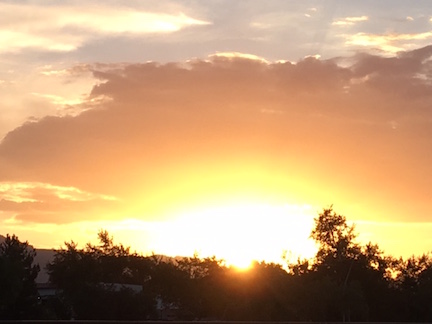 Tucson sunset photo by Carolyn & James Barnett
Tucson, Arizona is a growing desert city in the Southwestern United States. Tucson is full of heritage, being the oldest continually settled town in the country. It is a diverse mixture of Spanish, Native American, Mexican, and contemporary American cultures blended into an elegant style of architecture, art, and dining.
Tucson is a mere sixty minutes from the border of Mexico, and many infamous ghost towns from the Wild West era of yesterday are just a few minutes, to an hour, drive away. It is far different in attitude and atmosphere from Phoenix, the State capitol, and well worth the visit.
The "Old Pueblo" has come a long way in the last twenty years. "Old Pueblo" is an apt nick name for this big city, that has such small town generosity and heart. It has long been a favorite retreat for those cold climate refugees that want to move around freely in the warmth and sunshine that only Tucson can provide. People are friendly and love to get to know others from far away places. Considering the size of the city, some would say that Tucson residents are spoiled because of the well planned layout of the streets and only short term delays during rush hour traffic.
---
Free Local Tucson Book Downloads
Read sample chapters from books by local Tucson authors, download free PDFs at Tucson Bookshelf.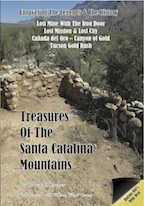 The legend and History of the Santa Catalina Mountains
Discover the rich history of the Santa Catalina Mountains. Learn about the Iron Door Mine, Spanish treasures and gold mining in Oracle and the Catalina Mountains. Visit the "Treasures of the Santa Catalinas" and read stories forgotten in time and download a free PDF sample of the book.
50 Years of Tucson Music
Hundreds of musicians and entertainers from the 1950s through the end of the 20th century are interviewed and profiled with original pictures and articles from local Tucson newspapers. Three full volumes. Read chapters online and download a free PDF sample of "Entertaining Tucson Across the Decades."
Profiles of three local Tucson authors and their books. Find out how to download free PDFs of many of these books. Purchase books online.
Read about the legends and history of the Santa Catalina Mountains, including the Iron Door Mine legends and the Tucson Gold Rush of the 1880s.
---