Inside the 12 Tribes Reggae Shop
Papa Ranger moved the Twelve Tribes Reggae Shop from 5th Avenue location to 9th Street, just west of Euclid Ave., a few blocks south of Tucson High School.
The store resembles Ranger's previous location on 6th Street south of the University of Arizona.
The UA location was demolished in the late 1990s when the UA took over the north side of 6th Street between Park Avenue and Mountain Avenue to build its massive parking garage ("took paradise and built a parking lot").
Inside the 12 Tribes Reggae shop, Ranger stocked with the best reggae CDs, classic vinyl LPs and videos with one of the best collections.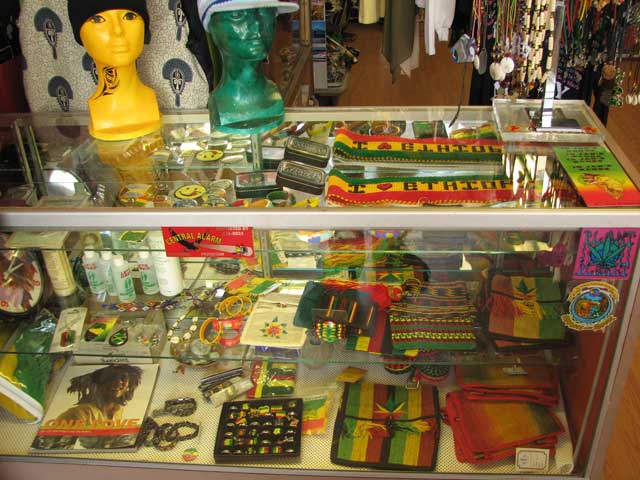 Probably among the best reggae music collections, Ranger has compiled a Reggae Museum in the new shop. All of the items are for sale with new selections arriving all of the time. If Ranger doesn't have what you want in stock, he'll find it with his vast reggae resources.
---