Halloween costumes trends for the year will again follow the top box office movies.
The top movie character costumes for kids from BuyCostumes.com. This year, the most favorite choices are from the movies Toy Story, Iron Man 2, Prince of Persia, Star Wars, and top video game characters Super Mario Bros.
The top billing goes to The Joker (6 percent), Indiana Jones (4 percent), and various individuals from Star Wars, Lord of the Rings, Harry Potter, and Shrek.
Mask featured: Batman Dark Knight Adult Joker Latex Mask with Hair.
Top Costume Trends for 2010
Super hero and pirate costumes are still favorites for children, toddlers, pre-teen and teen Halloween costumes. Adult costume choices still range from the traditional to the bizarre.
Other top Halloween costume trends and ideas for young adults expected this year include popular movie characters and celebrities. The Barack Obama costume mask will also be a big hit again this season for both kids and adults.
Halloween Costume & Party Ideas
---
The EMOL.org staff has compiled selections of 2010 Halloween costume ideas and trends for kids, teenagers and adults from well known major costume suppliers. The most popular costumes are often sold out well before October 31st. September and late August is the best time for the widest selections. Since many stores have reduced shelf inventories, retail web sites are the only place to find more unique costumes ideas.
Movie Character Costumes
Halloween 2010 Celebrity and Movie Trends
---
---
Children's costumes go trendy
Dreaming of being placed on a pedestal? Nineteen percent will reach that elevated status with royal garb coming in fourth. From Marie Antoinette, Queen Elizabeth and various unspecified princesses to Medieval and Renaissance personages, crowns will weigh heavy on many Halloween goers heads.
See a selection of Pre-teen and teenage costumes. Browse Halloween costumes for infants, Toddlers, and children's costumes ages 4-6, boys and girls.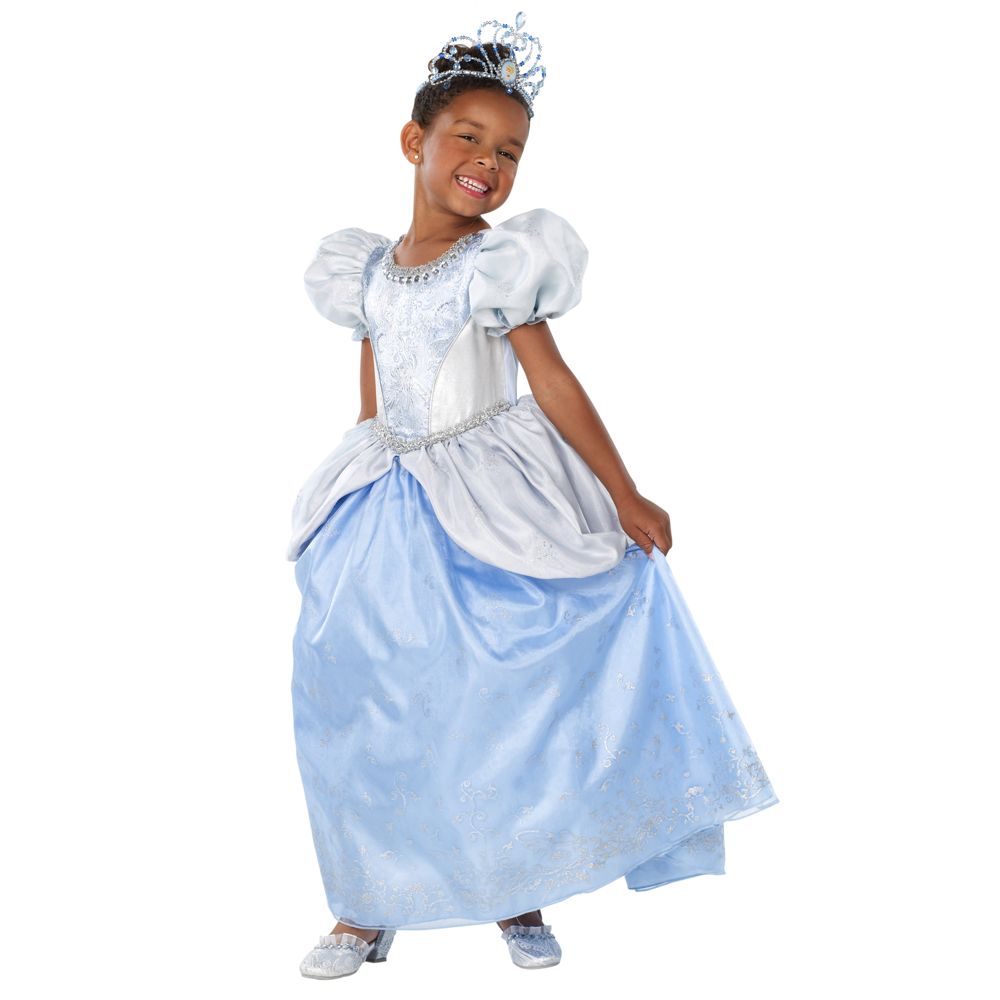 Disney's Cinderella Deluxe Costume Collection for girls has everything needed to wear for a Halloween party or trick-or-treating. The Cinderella Costume Collection includes the Deluxe Cinderella Costume, Jewel Princess Cinderella Tiara and Light-Up Jewel Princess Cinderella Shoes and Wand. Find the top Disney character costumes for 2010.
Alice in Wonderland Costumes
See the amazing costumes from Tim Burton's new 2010 hit movie, Alice in Wonderland Costumes from the hit 3D movie "Alice in Wonderland." The Deluxe Alice Adult Costume pictured here includes the dress with petticoat and glovettes. The costume does not include shoes. This is an officially licensed Disney product from Tim Burton's Alice in Wonderland. See all Alice in Wonderland Costumes
.