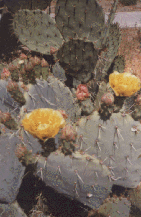 Desert
Cactus Blossoms
While many parts of the world celebrate spring, the desert has its own special blossoms- cactus.

Every year in April, the desert lights up in a rainbow of colors protruding from pricky pears and saguaros alike.
Enjoy the rest of the Sonoran Desert and tour with Photos by Robert Zucker.