"Twilight of Consciousness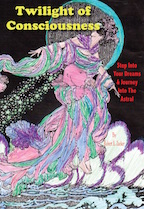 By Robert E. Zucker. Learn how to achieve dream awareness and astral projection experiences with simple, easy to follow, techniques. Now available.
---
"Traveling Show"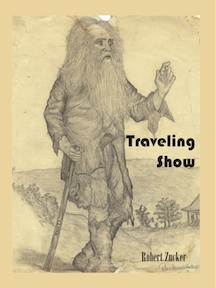 By Robert E. Zucker. The Traveling Show is a collection of poems and artwork that ravels together a storyline of the lives of the people who pass through one's life.
---
---
Tucson Entertainment Book

The Entertainment Book for Tucson and Phoenix, Arizona is available online exclusively. Check for this week's special offers. Check out the New Entertainment Book Now!
---
Download Free Comic Books
James Babcock has been drawing comic books in Tucson for decades. He got his publishing start with the Youth Awareness Press, Tucson Teen and Magazine newspapers. Read an download free PDF comic cartoons, drawn by James Babcock and Richard Konkle, former staff of the Tucson Teen and Entertainment Magazine.
Author Available to Share Legends and History
Robert Zucker, author of "Treasures of the Santa Catalina Mountains" and other books is available to speak to your group or organization about the history and legends of the Catalina Mountains, including a presentation on the famous Iron Door Mine legend of the Catalinas. Also, Robert can make presentations on local Tucson entertainment history, dreams and astral projection. To arrange a presentation book talk, call 520-623-3733 or email [email protected]
Other Book Titles
Contact BZB and Purchase Options
The above books are all available on Amazon.com in paperback and Kindle formats. If purchasing on Amazon is not an option, there are several other ways to buy copies:
---