"…You will never read another novel like this one…a love letter to our nation's history."
Jeff Guinn, author of "Go Down Together, The True, Untold Story of Bonnie and Clyde."
"Where the Heart Was is populated by a cast of living, breathing historical icons as well as brilliantly sculpted characters of invention, but the United States of America is the hero."
J. Frank James, screenwriter, director, producer
In these days of quick read fiction, "Where the Heart Was" is a timely reminder of all things magnificent in America's history as well as book whose time has come.
It is a paean to the greatness of America, a prayer for its future, and an outstanding candidate for "the Great American Novel."
Think Ross Lockridge, James Michener, Joyce and their wonderful portrayals of history, landscape and bravery. A time gone by, where men were men and freedom was to be treasured and fought for. Glenn Boyer, author of "Where the Heart Was," the leading worldwide authority on Wyatt Earp, having written memoirs of both Wyatt and his wife, has now written the novel to add to that legacy of historical work.
"The book was, in a way, like a given poem in which I was guided by the muse," says Boyer. Boyer describes the writing as if he heard a voice that said to him, "Write the biography of the Republic. Carve it in autobiographical vignettes, deeply etched cameos that reveal the lives of one pioneer American family."
"The cameos are warm to the touch, strange and fascinating like heirlooms in a forgotten trunk. These stories recall the lives of sacred ancestors, recall the debts owed to them, owned to the Republic of Mankind, too, the human race," notes the author.
With haunting eloquence, Boyer evokes the heartland of his mid-west boyhood, the birds in the fores, the magic of the marshes, the lone howl of a hunting wolf. Throughout the book, Boyer brings history alive the way it was – the courage, true grit and patriotism to those who have gone before.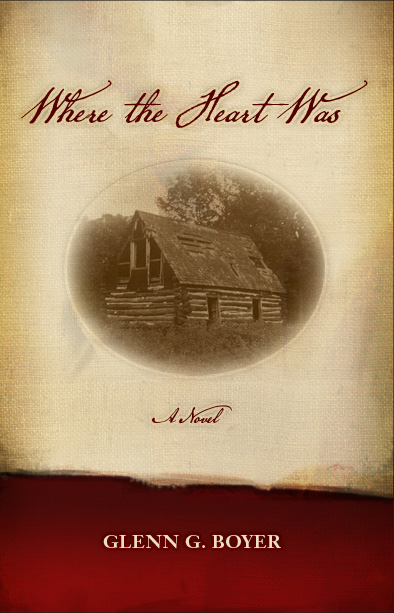 In this stunningly original novel, Boyer traces the history of the American Republic from the Revolution through the Civil War and the Great Depression. Never has a novel seen a more poignant and stunning cast of characters to move the reader through these different times effortlessly, all the while telling the great tale of the novel's protagonist Bennie Todd.
Bennie is a Depression youth living with his Pa and Ma in a cold-water flat in an industrial suburb of Chicago. He longs for paradise lost, the family farm in Wisconsin CutOver, left behind for economic reasons.
Through his trials in the novel, Bennie grows into manhood, and with maturity his understanding of the humanity that encompasses all races and colors deepens the novel's reach into mankind's very soul.
Glenn Boyer served in the U.S. Air Force for 22 years, retiring as a Lt. Colonel and Command Pilot. Since retirement he has devoted himself to research and writing – the aforementioned memoirs of Wyatt Earp and his wife and eight historically accurate Western novels including the highly praised, "Custer, Terry and Me."
He is married to Jane Candia Coleman, author and five time Pulitzer Prize nominee. Coleman is also a Western Heritage award-winning author. Her books "No Roof But Sky" and "The Red Drum" are both published by High Plains Press.