By William "Flint" Carter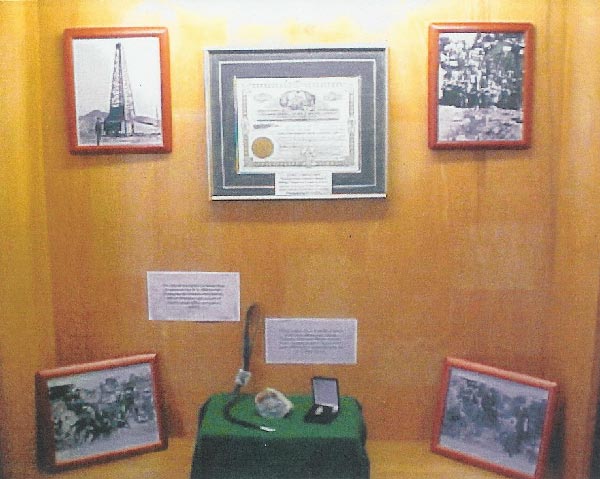 Exhibit on display at the Scouts Rest Ranch, North Platte, Nebraska.
"I have seen the elephant!"
That was the cry of those lucky enough to have found gold!
This adventure of a lifetime can be shared today in the "New Gold Rush" - jewelry grade "all natural" gold and silver in quartz.
Buffalo Bill Cody had made jewelry out of the extremely rich ore, found in the northern mountains of Tucson, Arizona. He was aware the value of the rock first popularized in the 1850s by Tiffany's.
CodyStone was named in honor of Buffalo Bill Cody. The stone is mined from the Cody Tunnel near Oracle, AZ. It is one of the very few sources of jewelry-grade gold and silver in quartz.
Extremely exotic and just as extremely expensive, CodyStone fetches roughly $4,000 an ounce for gold and $800 an ounce for silver. As grinding and smelting of gold increases, its value is also enhanced. Try finding silver and gold in quartz elsewhere and you might not see the elephant. It's that rare! Read more about Celebrity Cody Stones.
Own a piece of Mt. Lemmon
Extremely rare serpentine with white quartz, gold, silver and copper ores from mines miles within Tucson's Mt. Lemmon and Santa Catalina mountains. Unique, one-of-a-kind specimens, southwestern artwork and fashioned jewelry by local artist Flint Carter.
CodyStone cabs available polished and unpolished. These samples show the detail of gold and silver embedded in the stone.