Paula Abdul
An award-winning, multi-talented artist, Abdul has enjoyed success and acclaim both in front of and behind the camera.
As a recording artist, she notched worldwide album sales exceeding 30 million units, two No. 1 Albums, six No. 1 Singles, a Grammy Award, seven MTV Awards, two Emmy Awards, two People's Choice Awards and two Kid's Choice Awards.
Currently, she is one of three celebrity hosts on America's No. 1 television program, "American Idol," now in its sixth season on FOX.
Abdul recently turned her talents to jewelry design and in April 2006 introduced the Paula Abdul Jewelry Collection on QVC to record-breaking sales and public acclaim.
Behind the camera, Abdul is recognized as one of the entertainment industry's most gifted and accomplished choreographers, active in film, television, video, stage and live tours.
Her motion picture choreography credits include the Academy Award®-winning "American Beauty," the Academy Award®-winning "Jerry Maguire," Oliver Stone's "The Doors," John Landis' "Coming To America."
Among her other notable choreographic achievements are her Emmy Award-winning contributions to "The Tracey Ullman Show;" an Emmy nomination for choreographing the Academy Awards®; and her own performance as an artist opening "The American Music Awards."
She has choreographed music videos for such artists as Janet Jackson (a collaboration that yielded two MTV Video Awards); Aretha Franklin; George Michael; Luther Vandross; INXS; Heart; and Prince.
Abdul fulfilled a personal dream when she danced alongside her idol Gene Kelly in an award-winning commercial for Diet Coke.
Abdul received her big career break as a Los Angeles Laker Girl, and she continues to honor her roots by running dance and cheerleading camps, competitions and scholarship programs throughout the country.
'HEY PAULA' KICKS OFF BRAVO'S NEW THURSDAY NIGHT OF ORIGINAL PROGRAMMING WITH BACK-TO-BACK EPISODES, THURSDAY, JUNE 28 AT 10PM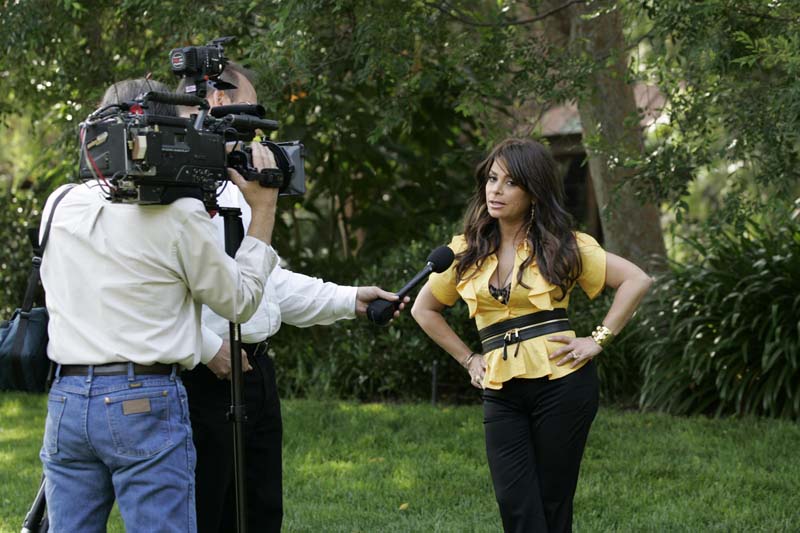 Behind the songs, behind the dance, the spotlight, and far away from Simon Cowell, there's the real woman behind the headlines – pop icon Paula Abdul.
Kicking off Bravo's third night of original programming on Thursday, June 28, with back-to-back episodes from 10-10:30PM ET/PT and 10:30-11PM, the 30-minute docu-drama series "Hey Paula" provides an unfiltered, real-life look at the "American Idol" judge, entrepreneur, choreographer and multi-platinum artist, giving insight and context to Abdul's much-reported on professional and personal life.
"Hey Paula" will air regularly every Thursday, from 10-10:30PM ET/PT.
"Hey Paula" paints a three-dimensional portrait of Abdul and her "Crazy Cool" world – from the stressed celebrity and tough business woman to the comedic prankster.
Viewers will see Abdul up close 24/7 as she battles insomnia during the much-talked-about "American Idol" satellite media tour interviews; bumps heads with QVC execs; develops her own fragrance and plays practical jokes on her assistants. Through it all, Abdul has a knack for being able to laugh along the way. On her singing career, she quips, "Last time I had a hit record, Bill and Hillary were having sex…that's a long time ago."
And Abdul jokes about Cowell with a QVC security guard, "If someone comes that has dark hair, that looks like Beavis and Butthead haircut and has a tight shirt…and he has a British accent, do not let him in." Read more and watch video clips of episodes...
2007 EMOL.org Music Entertainment Magazine. All rights reserved.