By Lynn Marie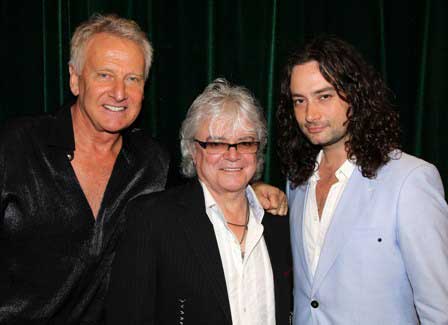 Do you remember when you first heard "Lost in Love" on the radio? How about "Even the Nights are Better?"
America's appetite for romance over the last four decades, Graham Russell's amazing songwriting, along with Russell Hitchcock's distinctive voice may have just placed Air Supply on the path to Broadway.

Graham Russell, the other half of the Australian duo has introduced "Lost in Love," a new musical based on the hit songs of Air Supply.
Russell, who composed most of Air Supply's hits, has written four new songs for the musical and is working hands-on with book writer Melissa Bell in developing the new musical.

"Mamma Mia" is based on the hits of Abba and has enjoyed a Broadway run for over ten years. "Jersey Boys" is another blockbuster Broadway hit, based on the real life story of Frankie Valli and the Four Seasons, and both musicals have also had numerous touring productions around the country.

"Lost in Love" the musical is set in England in the early 1900's and has a Downton Abbey feel and features 18 unforgettable songs by Air Supply. As royalty and emerging American wealth collide, two friends must decide to follow tradition or live for love.
Who would have thought that contemporary songs would work in a show set during the turn of the century? The mechanism works due to the fact that Air Supply songs are timeless and their romantic ballads have become a staple to the easy listening audiences all around the world.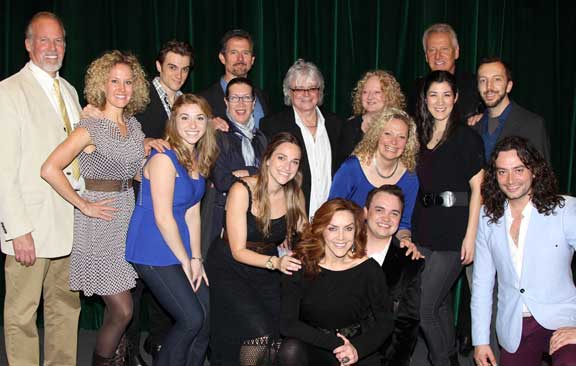 The top notch Broadway cast included Constantine Maroulis, the Tony-nominated star of Rock of Ages and season 4 finalist on 'American Idol' who performed the role of "Eduardo" for the industry reading that was presented a few months ago in New York City.
The Air Supply-American Idol connection dates back to Maroulis' season of Idol when ultimate winner Carrie Underwood wowed audiences with her own take on the group's "Making Love Out of Nothing at All." Maroulis is slated to headline the upcoming Jekyll & Hyde revival later this year.

Justin Matthew Sargent also joined the cast playing the role of John Wilson, Margo's love interest, who is pushed aside by Margo's billionaire brother in favor of charming Italian prince with little financial means, played by Maroulis. Sargent was featured in such favorites as "Sweet Dreams," "I Can Wait Forever," and "Even The Nights Are Better." Sargent has appeared on Broadway in "Bonnie and Clyde" and in "Rock of Ages."

The cast also recently performed the musical in early June at the Triad in New York City to benefit The Actors Fund.

Ironically, the duo (Graham Russell & Russell Hitchcock) met in 1975, when they were both performing in the rock opera Jesus Christ Superstar. Air Supply is now celebrating 35 years since Lost in Love became the fastest selling single in history; the "love gods" continue to sell out live concerts worldwide.
---
---
© 19950-2012 EMOL.org Music Entertainment Magazine. All rights reserved.