Entertainment Magazine: Music: DJ Baby Yu
DJ Baby Yu - The Preferred Spin Doctor of the Music Industry
By: Jenny McClease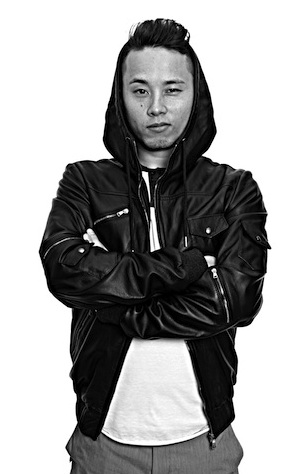 DJ Baby Yu, affectionately dubbed, "The Remix Kid," is the official party-starter of the entertainment industry.
The award-winning, Toronto native has a Japanese heritage that he proclaims through his stage name. His innovative style and high-energy performances have been recognized by some of today's hottest music moguls. As a DJ, he has an impressive resume, but his talent surpasses spinning tables.
DJ Baby Yu has hosted several national television shows (MTV Canada, NBA XL, Much Music, E-Talk Daily) and hosted shows for three popular satellite radio stations (Sirius Satellite Radio, The League Crew Radio and XM Satellite Radio).
Currently, he is a producer and a radio host for V103 FM "The People's Station" on "The Ryan Cameron Morning Show," "The Big Tigger Show," and "Midday Motivation Mix" in Atlanta. Additionally, he is the Radio Mix Coordinator for CBS. DJ Baby Yu has extensively traveled across the globe, performing at various nightspots and special events.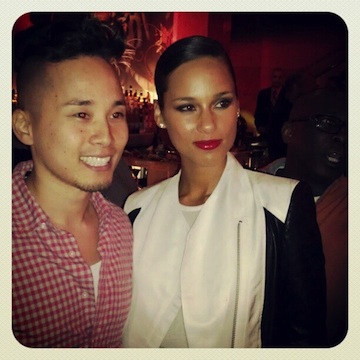 Photo left: Baby Yu with Alician Keyes
During the course of his nearly 17-year career, DJ Baby Yu has thoroughly mastered his craft while developing a signature style that is unmatched. However, he still remembers his first performance.
"My first gig was at a grungy club called "Brooklyn Nightclub" in Toronto, Canada. I was the opening DJ, and had 300 of my high school friends come and support me. It was a blast!"

His love of music started when he was a child. "My first love is definitely R&B. I was introduced to R&B by my 3rd grade teacher. She made us sing songs from the Whitney Houston LP every single day. In the 7th grade, I was introduced to Jodeci, Bell Biv Devoe, and New Edition." His grade school passion eventually inspired him to become one of the world's best spin doctors, and the joy of making people happy through his performances keeps him inspired.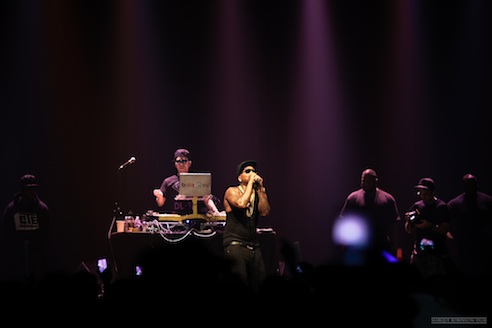 Photo above: Baby Yu and Jeezy
DJ Baby Yu's phenomenal deejaying talent and skill has set him apart from the rest. His unique ability to control the energy of a room by harmoniously remixing unlikely song choices and music genres has deemed him as party-starting nobility. When asked, "what type of approach he likes to take when remixing music?" he says, "it's endless.
For instance, at the time when Rihanna and Chris Brown had their issues, I would remix their songs together. It was entertaining to mix two artists that had a story together. Remixing live is actually very difficult because in most instances, the key of the two songs rarely ever match, so I have to consider that and make sure its close enough to be bearable to the listeners."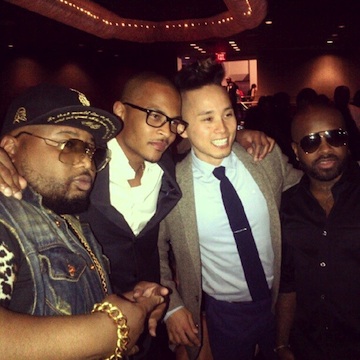 Photo left: Jazze Pha, TI, DJ Baby Yu and Jermaine Dupri.
Every DJ should enjoy what they are doing in order to rock an event. Their passion and energy should pulsate through their music, to the crowd.
"Just imagine enjoying something that you love so much. Yeah, that feeling," DJ Baby Yu says about the feeling he gets when he performs. Entertainers and party-goers alike know what to expect at any event DJ Baby Yu graces.
"Originality. I like to keep it different as possible, and also make sure everyone is entertained. I want to make sure that they had a great time."
However, DJ Baby Yu's talent, passion and high-energy only takes his events so far; preparation is what brings everything together. "I do my homework like I'm preparing for a final exam in school. When I'm out of town, the first question I ask is, 'what's the most popular song here?' Then, I get the idea of which direction I can go. I would brainstorm a bit and make sure I go in and have fun with everyone else."

DJ Baby Yu is the top pick DJ for the VIPs in the music industry. He has been the opening DJ at special events and concerts, and he has hosted after-parties for Alicia Keys, Kanye West, Usher, Jay-Z, Ne-Yo, Diddy, Snoop Dogg, Rihanna, Chris Brown, Black Eyed Peas, Pharrell Williams, Trey Songz, Drake, Fat Joe, Rick Ross, Akon, Sean Paul and many more. He has hosted events for leading athletes, such as Lebron James, Allen Iverson and Georges St-Pierre. Additionally, DJ Baby Yu has been the official opening DJ for Atlanta's Young Jeezy since the Hustlerz Ambition Tour in 2012.

His talent and signature style has not gone unrewarded. DJ Baby Yu has won the Canadian Urban Pool Award for "Flavor Pool DJ of the Year" in 2003, the "Best Canadian Mixtape DJ" by Justo Mixtape Awards in 2006, and the Stylus DJ Awards awarded him with "Club DJ of the Year" in 2007 and "Best Mixtape" for his mash-up mixtape, "Mashed Potatoes 2" in 2008.

When performing, DJ Baby Yu hopes the crowd has an open mind, a broad knowledge of different music genres and the will to party. However, if not, he says, "by remixing so many different genres of music together, I know it will happen."

DJ Baby has a few words of advice for anyone interested in becoming a DJ. "Do it because you love music. Trust me, this is all you need to know, everything else will come together."
More On DJ Baby Yu
Podcast: (You can download mixes here) http://babyyu.podomatic.com
Official Website: http://www.babyyu.com

Connect with DJ Baby Yu:
Twitter: @djbabyyu
Facebook: http://www.facebook.com/djbabyyu
---
---
© 1995-2014 EMOL.org Music Entertainment Magazine. All rights reserved.