Music: Ivy Howell
Listening to Ivy
By: K.Kirker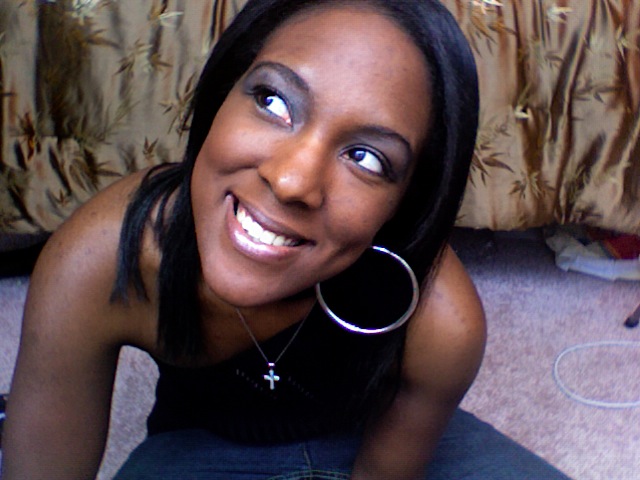 Get you ear's ready and take a listen to Ivy Howell!!
I was surfing around some websites and something about Ivy caught my attention.
Ivy not only has a great voice, but she has such a nice presence about her that is so natural. Let's find out more about her in the interview below and then go take a listen for yourselves.
So Ivy, How long have you been singing and how did you start?
I started singing when I was 3 years old. I actually couldn't carry a note but I prayed and prayed and God answered my prayer. My mother actually made me take up the violin. I hated it, dropped out and decided to sign up for chorus.
I stayed in Chorus from 3rd grade all the way through 12th. I was the kid who would lip sing in class and belt out notes in the hallway for friends. I use to sing with my sister at weddings and different churches too.
For everyone out there that doesn't know you, how would you sum yourself up?
Quiet shy and humble
Where could we go to check out your singing for ourselves?
www.myspace.com/ivyhowell1 and www.talenttrove.com look for Ivy Howell
Describe a day in the life of Ivy for us.
Well, I am a wife and a mother of four. My day starts with putting 2 kids on the bus and taking care of the other two through out the day. I am a stay at home mom that sings all the time. Whether I am cleaning or cooking, my day involves lots of singing.
Who in your everyday life, supports and encourages you to continue singing?
My husband and my kids.
Do you write you own music?
I write a little bit.
What is an example of a song title and verse?
Amazed:
"Came into my life and changed my world for me. Came into my heart and made it complete. Baby your so amazing, your so amazing"

I am going to throw a few words at you and I want
you to say what immediately pops into your mind:

Passion: For music
Commitment: My family
Music: Like breathing to me
Life: What you make it
Dreams: Believe

Where would you like to see your life five years from now?
Singing and doing charity events. I would actually, some day love to sing to raise money for breast cancer and other types of cancer. Maybe even doing singing for the troops.
Who are some of you inspirations?
Crystal Lewis, Mariah Carey, and Kirk Franklin

Your walking down the street in NYC, and you bump into ________ who makes it one of the best days of your life!
Mariah Carey

Okay and lastly.......I want you to think about your life this far, and create a song title to summarize it.
Blessed


So there is Ivy Howell. Go check out her websites and take a listen for yourselves!!
www.myspace.com/ivyhowell1 and www.talenttrove.com.
© 2009 EMOL.org Music Entertainment Magazine. All rights reserved.