Madonna's American Life CD
Warner Bros. Records: wbr.com
A new Madonna album, "American Life," went into worldwide release on April 22, 2003, as announced by Warner Bros. Records.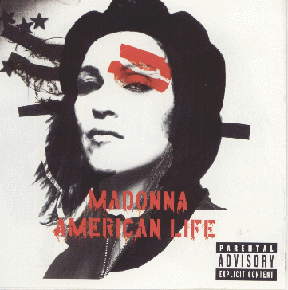 The enduring icon's first new collection of original material since 2000's multi-platinum smash Music, "American Life" is being hailed as Madonna's most accomplished, original and intensely personal album to date; a resonant and revealing emotional journey that marks a new highpoint in a career that has for all time redefined the expressive potential of contemporary music.
Recorded over a full year in London and Los Angeles, "American Life," the artist's tenth studio album, features eleven new compositions including the title track and debut single.
"All of these songs reflect my current state of mind. I feel like I have just woken up out of a dream. They range from dismay and anger to joy and certainty. Hopefully, I have taken the personal and made it universal," stated Madonna regarding her new album which she wrote and produced with Mirwais Ahmadzai with whom she also collaborated on Music.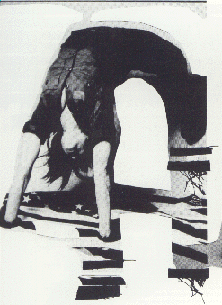 Regarding American Life and the American dream, Madonna further stated: "I used to think that the American dream was, you can come from Podunk, be a nobody, land in New York City with 35 dollars in your pocket and say, 'I'm going to be somebody and the sky's the limit.'
That was certainly true for me. I'm well aware - especially from my travels around the world - that we have opportunities as Americans that people in other countries don't have.
I am very grateful for that but I also think that we as Americans, are also completely obsessed and wrapped up in a lot of the wrong values - looking good, having lots of cash in the bank, being perceived as rich and famous or successful or just being famous.
There seems to be an unnatural obsession about being famous just for the sake of being famous. Not because you have anything that you want to say, not because you've worked particularly hard for it. That's the most superficial side of the American dream.
I realize now that fame and fortune and looking good means nothing it you don't have the right value system and if you don't recognize that none of those things are going to bring you happiness. Who would know that better than me?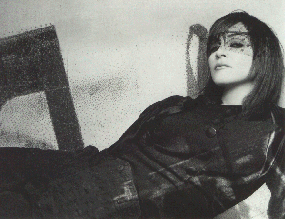 The only thing that's going to bring you happiness is love and how you treat your fellow man and having compassiorl for one another as human beings. When I think about what's going on in the world right now, I feel as screwed up as things might be in America, I'm still very lucky to be American because I have the freedom to speak my mind and to express myself.
That's my American dream.
The only thing that matters is the state of your soul in life and living in a nonjudgmental state. Our behavior and our words are very powerful. We all need to be more responsible."
The American Life CD includes the title track, as well as the following songs: "Holtywood," "I'm So Stupid," "Love Profusion," "Nobody Knows Me," "Nothing Fails," "Intervention," "X Static Process," "Mother And Father," "Easy Ride" and "Die Another Day," the hit theme song from the James Bond film of the same name.
Remixes of the "American Life" single by, among others, mega-hot hip hop diva Missy Elliot, Peter Rauhofer, Felix da Housecat and Maverick Records artist Paul Oakenfold have also been released.
An extensive schedule of appearances, performances and special events had been set in conjunction with the release of American Life including an appearance on an episode of the hit NBC-TV comedy "Will And Grace."
One of the most original and innovative artists of the modern era, Madonna has sold hundreds of millions of albums, topped charts across two decades, created an enormously influential body of work in video and film, and stood at the forefront of socially conscious artists worldwide.
With American Life, Madonna has once again reached deeply into her own life as the source of substance of her extraordinary artistry.