Next Installment in the 'Life Can't Wait' Campaign Features the Icon's Makeovers and Music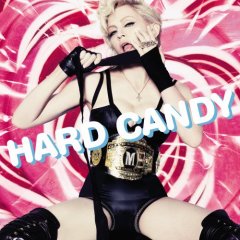 Madonna, whose new CD album "HARD CANDY" is scheduled for an April 29, 2008 release, will debut her first single "4 Minutes" in a new Sunsilk commercial, announced today by Unilever.
The pop artist and ever-changing chameleon and superstar originally appeared in the first Sunsilk "Life Can't Wait" Campaign alongside Marilyn Monroe and Shakira, but will now be the sole focus of the brand's new styling product spot that will debut on March 17.
The spot will trace Madonna's ever-evolving look throughout the years as a means to inspire girls to play around with their current styles -- with the help of the new Sunsilk styling aids -- and will include the music of Madonna's new single "4 Minutes."
"We're proud to unveil a powerful advertisement that features a truly inspirational icon along with our new styling products," said David Rubin, director of U.S. Hair Care Operations, Unilever.
"Madonna continues to be such an inspiration for young girls by continuously reinventing her looks, and we expect the new commercial will also encourage girls to evolve by changing their looks and making their hair and lives happen in a variety of exciting ways."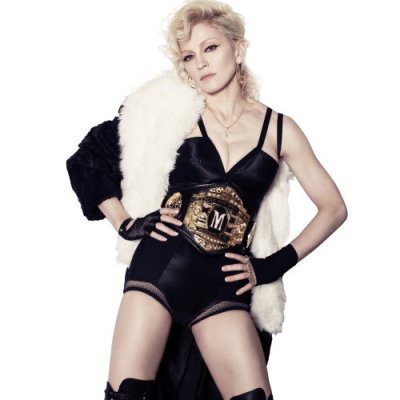 The spot launches advertising for the new Sunsilk Shower to Style Collections, including Daring Volume, Captivating Curls, Waves of Envy and Straight to Perfection. Girls do not have to make do with just one look -- they can have a fling with their hairstyles and change up their looks and their lives with the Shower to Style Collections.
Specially formulated and designed for each hair care need, the Collections actually start styling hair in the shower.
The fun gets into full swing with styling products to create a variety of different looks depending on a girl's hair ... and her mood.
About the Campaign
The "Life Can't Wait" Campaign launched during the broadcast of Super Bowl XLII on February 3 with a spot that featured three of the world's most iconographic females -- Madonna, Shakira and Marilyn Monroe.
Created by DeGrippes Gobe in Paris, the "Life Can't Wait" Campaign was born from the global insight that hair, more than any other physical attribute, plays a crucial role in a girl's power of transformation and self expression. Research conducted in six countries with 3,000 women revealed the universal truth that twenty-something women find having "good" hair can be a trigger for seizing opportunities.
For more information about the campaign and Sunsilk products, visit lifecantwait.com.
About Unilever
Unilever's mission is to add vitality to life. We meet everyday needs for nutrition, hygiene and personal care with brands that help people feel good, look good and get more out of life. Each day, around the world, consumers make 160 million decisions to purchase Unilever products.
In the United States, the portfolio includes major brand icons such as: Axe, "all," Ben & Jerry's, Bertolli, Breyers, Caress, Country Crock, Degree, Dove personal care products, Hellmann's, Klondike, Knorr, Lipton, Popsicle, Promise, Q-Tips, Skippy, Slim-Fast, Snuggle, Suave, Sunsilk and Vaseline.
All of the preceding brand names are registered trademarks of the Unilever Group of Companies. Dedicated to serving consumers and the communities where we live, work and play, Unilever employs more than 14,000 people in both the United States and Puerto Rico -- generating nearly $11 billion in sales in 2007. For more information, visit http://www.unileverusa.com/.
About the Global Survey
The Sunsilk Global Survey was carried out by Sunsilk in Thailand, India, Brazil, USA, Russia and Mexico. Approximately 500 girls were surveyed in each country between August and September 2007. The survey was conducted by Salt Communications in London. For more information visit lifecantwait.com.
Source: Unilever
CHICAGO, March 14, 2008 /PRNewswire/ --
• Audio CD (April 29, 2008)
• Original Release Date: April 29, 2008
• Label: Warner Bros / Wea
"Hard Candy"
Japanese pressing of Madonna's 2008 full-length album includes one bonus track, 'Ring My Bell'. " MADONNA'S 11TH STUDIO ALBUM FOR WARNER BROS. RECORDS, 'HARD CANDY' IS SCHEDULED FOR AUSTRALIAN RELEASE ON APRIL 28. 'HARD CANDY', THE FOLLOW-UP TO 'CONFESSIONS ON A DANCE FLOOR' WHICH DEBUTED AT NO. 1 IN 30 COUNTRIES AND HAS SOLD OVER 8 MILLION COPIES, HAS BEEN DESCRIBED AS A BRILLIANT UP-TEMPO COLLECTION OF 12 SONGS IN WHICH MADONNA REMAINS ENSCONCED IN CLUB MODE BUT THIS TIME ADDS AN URBAN HIP HOP BEAT IN COLLABORATION WITH MUSICAL PARTNERS TIMBALAND, JUSTIN TIMBERLAKE, PHARRELL WILLIAMS OF THE NEPTUNES AND NATE "DANJA" HILLS. Warner. Audio CD (May 6, 2008)