FANS NAME Carrie Underwood Entertainer of the Year

LAS VEGAS, April 6, 2009 /PRNewswire/ -- Winners have been announced for the 44th ANNUAL ACADEMY OF COUNTRY MUSIC AWARDS, a star-studded ceremony broadcast LIVE tonight on the CBS Television Network from MGM GRAND in Las Vegas. More than half a million fans voted in the Entertainer of the Year category, and named Carrie Underwood for the evening's biggest honor.

THE ACADEMY OF COUNTRY MUSIC also honored Jennifer Nettles and Taylor Swift with the Crystal Milestone Award. This award is given to artists or industry leaders to commemorate a specific, remarkable achievement. Continue reading about the 2009 CMA presentation and list of winners.
GEORGE STRAIT SURPASSES RECORD FOR MOST TROPHIES IN CMA AWARDS HISTORY WITH 22 AT "THE 42ND ANNUAL CMA AWARDS"

Kenny Chesney Wins Fourth Entertainer of the Year Award; Brad Paisley and Sugarland's Jennifer Nettles Each Win Two On "Country Music's Biggest Night" Read about the event and list of 2008 CMA Awards Winners
Stage and Screen Superstar & Country Icon Reba McEntire to Host For the 10th Time
43rd Annual Academy of Country Music Awards, Country Music's Party of the Year (TM)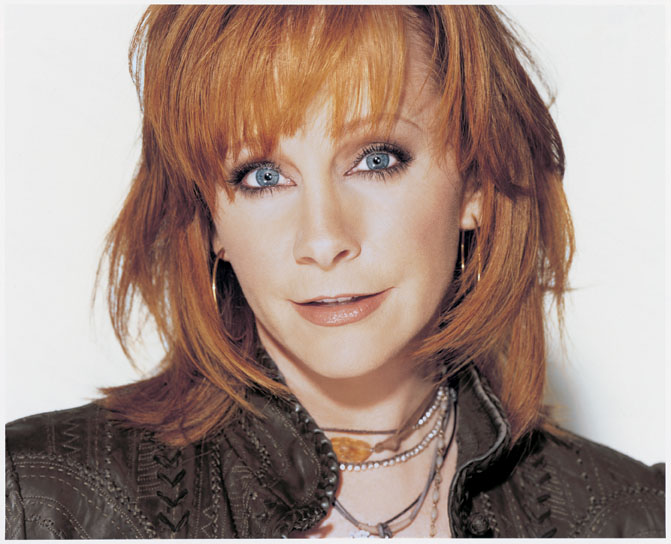 The Academy of Country Music announced the return of Reba McEntire as host of the 43rd ANNUAL ACADEMY OF COUNTRY MUSIC AWARDS, an event which honors country music's top talent as well as the industry's hottest emerging talent, to be broadcast LIVE from the MGM Grand Garden Arena in Las Vegas on Sunday, May 18, 2008 at 8:00 PM live ET/delayed PT on the CBS Television Network.
Reba McEntire is a country music legend who has been delivering number one songs for more than 20 years and has sold more than 50 million records over the course of her incredible career. Her name and voice are synonymous with country music.
In 2001, after conquering the country music world many times over, McEntire set her sights on Broadway, where she starred in the hugely successful revival of Irving Berlin's "Annie Get Your Gun." Soon after, she began work on her hit WB sitcom, "Reba," for which she was awarded a 2001 People's Choice Award and a 2004 Golden Globe nomination.
Reba's current album, "Duets," debuted at the top of the pop and country charts in late 2007 and has already earned a top two single and platinum sales status. "Reba #1's," her compilation album, celebrated platinum certification in 2006 and is a celebration of a career that has included 33 #1 songs, 29 albums, multiple awards and countless shows and performances.
"I am celebrating my tenth anniversary of hosting the Academy of Country Music Awards," said Reba McEntire. "I'm excited to honor country music's greatest talent at this spectacular awards show."
This year's telecast, which is produced by Dick Clark Productions, Inc., will mark the unprecedented tenth time that
McEntire has hosted the ACADEMY OF COUNTRY MUSIC AWARDS. She has won 11 Academy of Country Music Awards and has 41 nominations total. In 2001 she was awarded the first annual Academy of Country Music / The Home Depot Humanitarian Award for her outstanding philanthropic work. In 2003, the Academy of Country Music awarded her the title of "Leading Lady" in recognition of her status as the all-time leading winner in the Top Female Vocalist category with seven wins.
Source: The Academy of Country Music
ENCINO, Calif., Feb. 27, 2008 /PRNewswire/ --
Sunday, May 18, 2008
8:00 PM live ET/delayed PT
on the CBS Television Network.
MGM Grand Garden Arena in Las Vegas, Nevada
Reba McENTIRE CDs
From the Artist
As McEntire sees it, amazing songs have little to do with genre, and everything to do with emotion and nuance. "I've been a fan of different kinds of music all my life," she says. "I really don't like to categorize music. To me, there's only two categories: good and bad. And I try to sing the good songs, and listen to good music. When it touches my heart, and I can deliver it with all my heart and soul, then it's a good Reba McEntire song. In the end, I want all the songs to touch my listener's hearts." It's that devotion to making quality music that brings her audience back to Reba again and again. "The great thing about it is, my fans have always continued to go along with me on these journeys I take, whether it's television, music, Broadway or movies. They really hang in there with me, and I sure do appreciate that. It's been a good journey." The next chapter on that journey is about to begin, with Duets - and the amazing music created when Reba's signature voice finds new harmony with a few stellar friends. "I hope people are going to be caught up in the moment of listening to this music," says McEntire. "There's a lot of love in this record, because I love these people that I get to sing with. And I think people are going to love it, too. I honestly do."
More Reba McEntire
Award-Winning Songs of the Country Music Association Vol. 3: 1997-2000 (Paperback)
by Hal Leonard Corp. (Creator)
This collector's edition folio features all 20 of the nominated and winning entries for the Country Music Association's highly coveted "Song of the Year" for 1997-2000. It includes hits by superstars such as Lonestar, LeAnn Rimes, Faith Hill, Brooks and Dunn, George Strait and others, as well as an introduction, photos of all the nominated artists, and facts about the beautiful trophy the winners receive. Songs include: Amazed * Blue * Breathe * Butterfly Kisses * Holes in the Floor of Heaven * I Hope You Dance * Strawberry Wine * This Kiss * Time Marches On * and more.
More Country Music Awards Books