Entertainment Magazine:
New Mexico
Burnt Well Guest Ranch in Roswell
By David Krell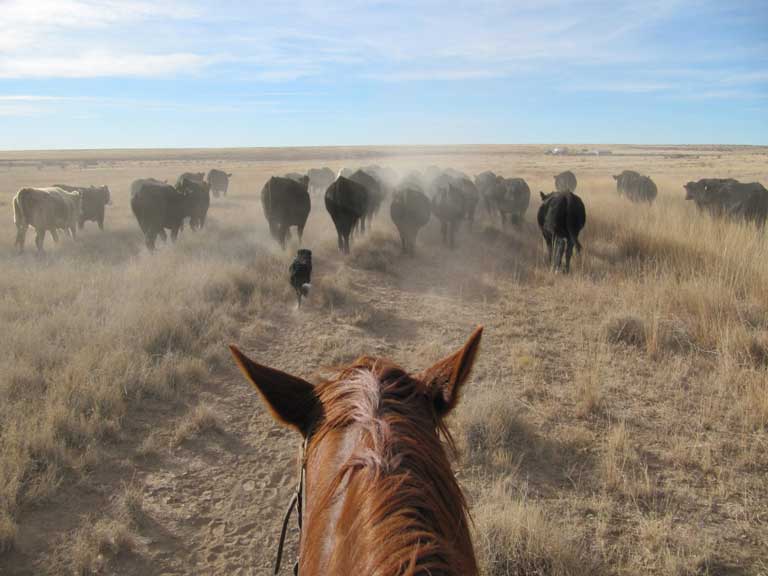 A few seconds before I was allowed to chase down a large cow, while riding a horse I was scared to stand next to not two days earlier, I thought about the likelihood of my injury.
I say "allowed" because if you put a committee of horse experts into a room and asked them if it was advantageous for me to try and rope this cow, they would scoff at best.
The idea of a tourist such as myself getting an authentic experience such as this is an oxymoron.
The whole concept of tending to a tourist's needs is inauthentic by nature, as it's foundation is rooted in giving the tourist the best experience possible, rather than the tourist acclimating to a situation that exists whether he or she is there or not. At the Burnt Well Guest Ranch, they are able to overlap the two.


The owners, Kim and Patricia Chesser, tend a rather large and successful ranch nearly 25 miles from the nearest cell tower outside of Roswell, New Mexico.
In fact, I was there at the same time Felix Baumgartner made his historic skydive from 24 miles above the earth's surface.
I know this because Red Bull, who sponsored the jump, had to get in touch with ranch owner Kim Chesser to let him know Felix may land on his ranch's property. That's how far outside of civilization this ranch is.
As with any successful, large ranch, they have many daily chores. These are the exact chores we take part in as guests. But let's not forget, these are duties to them as ranch owners, but to us, they are adventures we are more than willing to take on.
From riding our respective horses in order to herd cattle into the appropriate locations to a live band performing local music in our living room, being part of the ranch experience was my life for four days. And the best part is that these duties and that band practice would have happened regardless of whether we were there or not.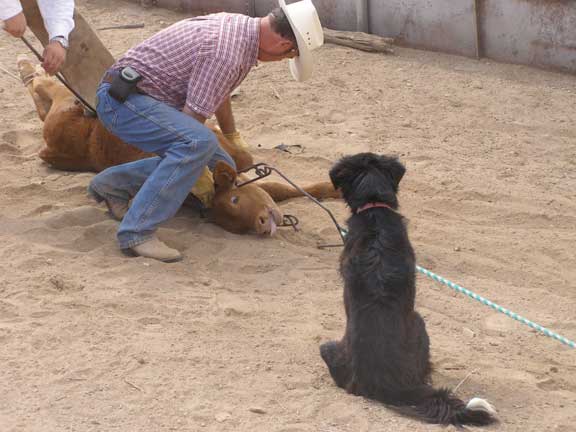 Of course there were the obligatory photo ops, which allowed us to overuse our seemingly clever nicknames (we were the the "Three Amigos"), but for the most part we spent most of the day contributing to the day's duties.
During our time off, we were given the option of roping cows, shooting a series of different sniper rifles and shotguns, relaxing in the outdoor hot tub, reading on our picturesque outdoor patio, playing horseshoes or simply talking to the Chesser Family and hearing of all their escapades, which are plenty.

There are no cell phones, no internet, no TV and nothing a person from New York would ask for in advance, but by the end of my visit, all I could think about was how stubborn Raul was going to be the following morning. Raul was my horse. And I missed him and the Burnt Well Guest Ranch an awful lot.
Photos courtesy of Burnt Well Guest Ranch.
---
---
© 2006-2012 EMOL.org New Mexico Entertainment Magazine. All rights reserved.