Entertainment Magazine: VirtualMall
Halloween costume fashions and party ideas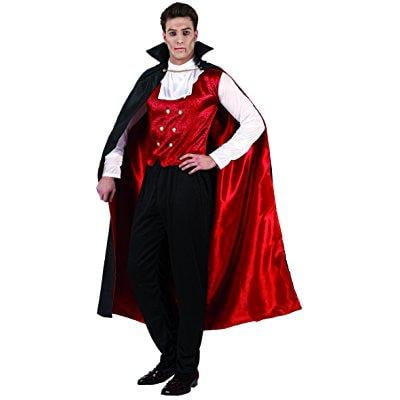 Most of the costumes that are popular right now will be in style for Halloween this year. That makes it easy to plan.
But, many retail stores have reduced their shelf inventories. Costume supply web sites are the best place to find more unique costumes. Order online and most sites provides incentives like discounts, or free, or reduced shipping.
The Entertainment Magazine staff has compiled selections of 2019 costume ideas and trends for kids, preteens, teenagers and adults from well known major costume suppliers.
---
---
Halloween Costume sections
Top kids costume ideas for 2019
The main costume 2019 trends and ideas for young adults include the top box office movie characters and celebrities, according to major costume retailer BuyCostumes.com. A big trend for this upcoming Halloween is the revival of Disney's Mickey and Minnie Mouse costumes for adults. Bring back your childhood and become a Mousketeer. Disney Princess and Alice in Wonderland costumes will be big for childen, tweens and even adults.
Age 1-7: Toddlers/Kids
Age 9-12: Pre-Teens
Ages 13-18: Teenage Costumes
---
Halloween Party Ideas
Adult Halloween Costumes
Unique Halloween Costume Ideas
Halloween Accessories
Movie Character and Celebrity Costumes
1. Vampires
The most called-for trend for 20
12 is vampire and werewolf accessories, costumes, fangs and clothing. See more about the Vampire costume trends.
The number two pick reinforces the notion that motion pictures influence consumer taste in almost everything. 31 percent said super heroes are superior looks this year. Death-defying disguises include Batman (19 percent), Spiderman (6 percent) and other unspecified super do-gooders (6 percent). Mask pictured: Black-Suited Spider Man Adult Vinyl 1/4 Mask.
Need more proof of the persuasive nature of movies? "Ordinary" movie characters -- that is, those without super powers -- are third on the list with 24%. Top billing goes to The Joker (6%), Indiana Jones (4%), and various individuals from Star Wars, Lord of the Rings, Harry Potter, and Shrek. Mask featured: Batman Dark Knight Adult Joker Latex Mask with Hair.
Deluxe Barack Obama Costume Adult Mask. This Barack Obama Adult Mask includes a full face mask that resembles Barack Obama with a big smile. Read more about the President Barack Obama mask.
Alice in Wonderland Costumes
The amazing costumes from Tim Burton's hit movie "Alice in Wonderland." The Deluxe Alice Adult Costume pictured here includes the dress with petticoat and glovettes. This is an officially licensed Disney product from Tim Burton's Alice in Wonderland. See all Alice in Wonderland Costumes.
Top 15 Haunted Attractions for Halloween
Halloween has grown exponentially in the last decade, ballooning into a 15 billion dollar industry. Consumers, who are spending over one billion on Halloween activities, are demanding newer, scarier attractions this season. Hauntworld's list of the top haunted experiences includes the most creative and terrifying haunts anywhere in the U.S., and they have all added something new and special this year. Continue reading about the Top 15 Haunted Attractions for Halloween.
'How to' Costume Videos
Whether you're in need of a few good costume ideas, helpful hints on how to put your best face forward, or spooky suggestions on how to make your graveyard the most ghoulish of them all, Halloween Videos offer all the help you'll need. Watch How To Videos from BuyCostumes.com
.
Mickey Mouse and Minnie Mouse costumes, Disney Outlet Store discounts and online special deals. Use the Disney Gift Finder to match up the perfect gift or create your own combo. See Mickey Mouse and Minnie Mouse from Disney.
Advice keeping Trick-or-Treaters safe
Reports about a self-proclaimed pedophile who stalks children and posts their photographs on the Internet, have prompted concern among parents, as children take to the streets this Halloween.
Child safety expert Bob Stuber, who regularly counsels law enforcement officials says it all starts with teaching children how to handle potentially dangerous situations.
To keep trick-or-treaters safe, he recommends adults do the following:
Accompany young children when they go trick-or-treating.
Confirm schedules and routes before older kids go trick-or-treating by themselves.
Have children carry a flashlight or light stick to increase nighttime visibility.
Make sure older children wear watches that are visible at night so they can keep track of time.
Have kids remove masks, when walking from house to house, to ensure peripheral vision.
Instruct children to approach well-lit houses in familiar neighborhoods while trick-or-treating.
Overall, Stuber says it's critical to teach kids never to walk away or get into a car with strangers. "Because young children are especially trusting," he says, "they're vulnerable to adult requests for help, such as finding a puppy or seeking directions. Drive that message home, and it will quickly become a habit."
Once a child is aware of risks, it is vital to give them the tools and techniques. One way is to provide children with the OnGuard Kids Safety Watch with built-in 110-decibel alarm that audibly attracts attention should they encounter trouble. Website: http://www.onguardkids.com/ Source: Concord Camera
Halloween News Headlines
---
Halloween Time offers families a chance to celebrate the season as they interact with some of Disney's most beloved characters decked out in seasonal costumes at Disneyland and Disney's California Adventure parks. Guests will also enjoy a unique opportunity to experience some spooky fun with Disney's more sinister characters, the Disney villains. In addition, Mickey's Trick-or-Treat Party returns for 12 special nights in October. Continue reading about Halloween Time at Disneyland Resort.
---
---
© 1995-2019 Entertainment Magazine. EMOL.org. Robert Zucker, publisher. All rights reserved.