Entertainment Magazine: Arizona: Arizona Real Estate
Luxury Homes in Tucson and Phoenix, Arizona
The southwest US is becoming a hot place to live- especially for retirees and families fleeing the urban jungle. Tucson, Arizona is fast becoming a desert oasis for luxury homes.
The average price of a new-constructed home was $147,336 in July 1999, and increase of $1,800 from last year. The average price of a resale home is $135,841 about $2,500 more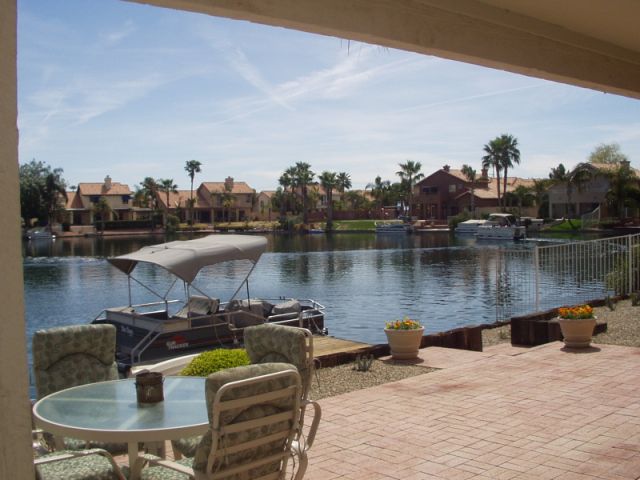 than last July.
Luxury home sales, above $500,000 increased 37 percent over the first half of 1998 with 19 homes selling $1,000,000 or more.
The north, northwest and northeast sides of the city, in the foothills, have the largest concentration of luxury homes. Another increasingly popular location is among the dozen golf communities around the valley
While this is an increasing trend, the price of homes are likely to rise soon with interest rate increases. The declining rates in the past fueled the increase in building permits.
But, new home closing continue at a record pace. July 1999 closings topped at 495, 11 ahead of 1998. The average over the past year has been about 500 units. Tucson may exceed more than 7,000 single-family permits for this year.
---
---
© 2006-2011. Entertainment Magazine. EMOL.org All rights reserved.

Arrange a home exchange- your accommodations are FREE
Home Exchange is the fast growing vacation alternative to experience an area as a local, not a tourist, and save thousands of dollars in the process. The concept is simple, « You stay in my home while I stay in yours » FREE. Learn more...
RealtyTrac

RealtyTrac is a subscription-based, one-stop shop for people looking to find a property. With over 650,000 foreclosure properties and over 1,000,000 total properties updated daily, RealtyTrac is the #1 source for up-to-date pre-foreclosure, bank foreclosures, for sale by owner (FSBO), foreclosed homes via auction, new homes and MLS property listings.