Books & Authors Entertainment Magazine

The Entertainment Magazine web site (emol.org), through its publishing company BZB Publishing, is now publishing books on a variety of topics for self-published authors.
On demand publishing is the practical way for small publishers to produce media. Publishing paperback books is much easier with on-demand publishing services such as CreateSpace, an Amazon company.
by Mary Ann Carman
Making Magic: Author Justine Dell A great read – that's a heart-tugging romance. A new acquaintance – who's become a helpful friend. And an author interview – that's now this feature article about two recently released romance novels.
The Rocky Horror Picture Show has endured for one reason: there is nothing else like it. It may not have been shot with anything more high-tech than the industry standard cameras and mikes of the day, but it remains the world's first and finest interactive multimedia experience. Continue reading about the The Rocky Horror Picture Show, the new book and watch the trailer.
Black Roses: Road to redemption is paved in blood. Finding love amidst deception, mystery and murder. Obsession turns deadly in Jennifer Jo Fay's new book, Black Roses, when a serial killer begins to stalk the quiet town of South Haven.
America's Little Italy's Recipes and traditions from coast to coast- A dream book for any cook
Where the Heart Was, by Glenn Boyer. In these days of quick read fiction, "Where the Heart Was" is a timely reminder of all things magnificent in America's history as well as book whose time has come.
Borders creates new in-store "Teaching Zones." to host the 2009 "Get Set for School" Open House starting on Aug. 27th in stores nationwide. Read more and link to the Border's Book Store web site for online discount offers.
Jimmy Hendrix and Woodstock: 10 Little Known Facts about the Performance That Defined the '60s. WPI Professor and Hendrix Scholar Joel Brattin Recalls What Made the 1969 Woodstock Appearance a Unique Moment in the Career of the Legendary Guitarist.
Giraffe Guides: great career information on Finance, and Technology.
"The Hobbit" and its sequel -- are scheduled to be shot simultaneously, with pre-production beginning as soon as possible. Principal photography is tentatively set for a 2009 start, with the intention of "The Hobbit" release slated for 2010 and its sequel the following year, in 2011. More about the "Hobbit."
The Nielsen Company releases a year-end look at the most popular trends among Americans during 2007: Television, Internet, Movies, DVDs, Music, Mobile, Books, Consumer Purchasing Trends, Advertisers and Video Games. See the entire results...
Romance Begins at 80 Says Kirk Douglas on His 91st Birthday
The Golden Compass' Popularity Surges in Weeks Leading up to the New Line Cinema Film's Dec. 7 Worldwide Release; Books Climb USA Today's 'Top 50 Bestselling Books List' More Than 10 Years After Publication; Close To 10 Million Visitors View Movie's Official Web Site. Continue reading...
Gene Simmons' Sci-Fi Comic Zipper Breaks Loose in November; IDW Publishing and Simmons Comics Group debuts new ongoing sci-fi series
BEST SELLING BOOKS from amazon.com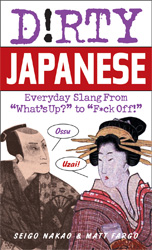 "Dirty Japanese" Everyday Slang from "What's Up?" to "F*ck Off!"
Scholastic and Harry Potter and The Deathly Hallows Make Publishing History With 8.3 Million Copies Sold In First 24 Hours
J.K. Rowling's Seventh and Final Harry Potter Novel, Harry Potter and The Deathly Hallows, to Be Published on July 21, 2007 (2/1/07)
Harry Potter book 7: "Harry Potter and the Deathly Hollows" (12/21/06)
Small World Toys Closes Deal on Prestigious Dr. Seuss License (6/22/06)
New Borders.com Site On-Track to Debut in Early 2008. Read more...Borders to Expand Sale of the Reader Digital Book from Sony to its National Store Network and Will Launch Co-branded Version of Sony's e-book Store
'Buy the Ticket, Take the Ride: Hunter S. Thompson on Film' (3/6/006)
Author Interview: The Whisper in Your Heart, by Stephen G. Scalese (2/20/06)
Review: "The Lion, The Witch and the Wardrobe"
Stephen King's Cell: Ringing Up Readers Nationwide (1/18/06)
New Book Gives Essential Tips on Aquiring Film Distribution (1/18/06)
J.K. Rowling's Phenomenal Bestseller Harry Potter and The Half-Blood Prince to Be Released in Paperback on July 25, 2006 (1/18/06)
Star Jones Reynolds to Shine With Dress for Success in Seven U.S. Cities promoting the release of her latest book "Shine -- A Physical, Emotional and Spiritual Journey to Finding Love" (1/10/06)
Zagat To Go Goes Blackberry (TM)

Rick Springfield Collection' Celebrates Springfield's Return To General Hospital As Dr. Noah Drake
'Passing Time in the Loo' - new toilet reading
L. Ron Hubbard Awarded Guinness World Record as Most Translated Author
Master of Horror Stephen King Teams Up with America's Students to Weave a Weekly Web of Terror ... online!
Zagat Releases 2006 America's Top Restaurants Survey
TOM PETTY Tells The Story of How the Legendary TRAVELING WILBURYS Came to Be Formed
Zagat Survey Releases 2006/7 Guide To America's Top Golf Courses
Batman Producer Michael Uslan honored with Exhibit: Comics as Cultural Mythology
"Star Struck" A Novel by Pamela Anderson on the shelves
First Author-Signed American Edition of Harry Potter and The Half-Blood Prince Arrives at Scholastic's 'Harry Potter Place' Under Tight Security
'Harry Potter and Goblet Of Fire' Voted Best Book Children Have Ever Read
The Art of Batman Begins - Book now available
Final Stages of Printing and Distributing 10.8 Million Copies of Harry Potter and the Half-Blood Prince in Preparation for July
Dick York: Still Magic of Bewitched
Movie Tie-In Book to the Film Charlie and the Chocolate Factory
CHARLIE AND THE CHOCOLATE FACTORY Soundtrack Featuring Original Music by Award Winning Composer Danny Elfman to Be Released by Warner Sunset Records on July 12th
Madonna Launches The English Roses Website, englishrosescollection.com Based On Her #1 Best-Selling Children's Book
Madonna Brings Lotsa De Casha to Manhattan
The Art of Robots: step into your imagination
Warning: Lemony Snicket to Release 12th Book in A Series of Unfortunate Events on October 18, 2005
Mark Twain's 1835 Martin Guitar Valued at Over $15 million
Arthur Miller Received Posthumous Award at Anne Frank's 75th Birthday Tribute
The Record Industry is Terminally Ill
Famous Los Angeles Landmarks Prominently Featured in New Photographic History Book by George Jezek
Remembering the Original 'King of Late-Night' : Former Producer's Memoirs Offer Unique Look at Johnny Carson
ELVIS by THE PRESLEYS: Random House Announce Acquisition of the Unique and Revealing Book on Elvis Presley, as Told by His Ex Wife and Daughter
Spiritual Teacher's Transformative Approach to Healing Presented for the First Time in "Kabbalistic Healing: A Path to an Awakened Soul" By Jason Shulman
Warner Books to Publish Book By Billy Crystal
Harbor Lights: Arizona poet leads "rocking chair adventure"
Winter 2004
Fall/Winter 2003-04 Highlights
Summer 2003
---
© 2015-2017 EMOL.org Entertainment Magazine. All rights reserved.