Looking towards down the shared walkway at the beach (right) and Cabrillo Blvd. (left). Notice the dot just above the horizon- that's a hang glider (see next).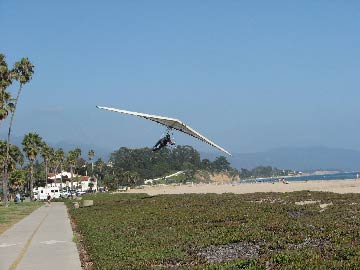 Hang gliding is a popular sport in Santa Barbara. Several were spotted within a few days floating around the city.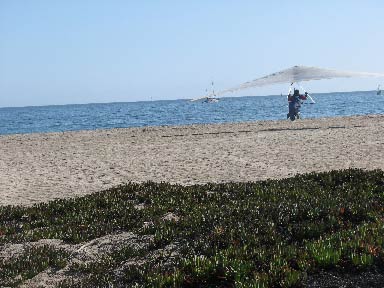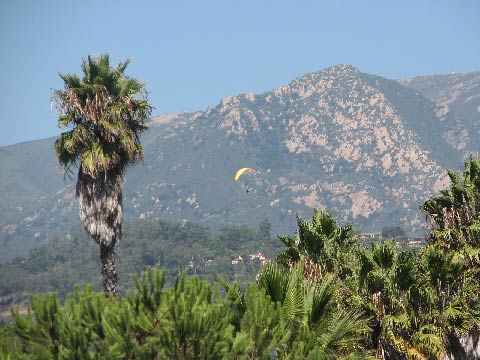 Looking north towards the mountains. Notice the yellow parachute- another hang glider!
The Santa Barbara beach looking out towards the Pacific Ocean.

Birds digging for their dinner as the tide rushes out for a few moments trapping unsuspecting delicacies.
The Chase Palm Park, across the street from the beach and within a few minutes walk from State Street and the Warf, features a natural setting, mixed with a manicured park for events, children's playground, even a carousel.
A skateboard park just at the edge of the warf's entrance on State Street is a popular hang out.