Dancer, singer, songwriter Diandra
I'm Diandra Newlin, an energetic, driven and convivial seventeen-year-old SAG/AFTRA actress, model, dancer, songwriter and singer. I have spent my whole life in front of the camera and the microphone. I've traveled to thirty-five different countries and have lived in three different states. On the academic end I graduated a National Honor Student and was a three-time scholarship winner of the nationally accredited Laurel Springs School. I have also passed the CHSPE test allowing me to work as an adult.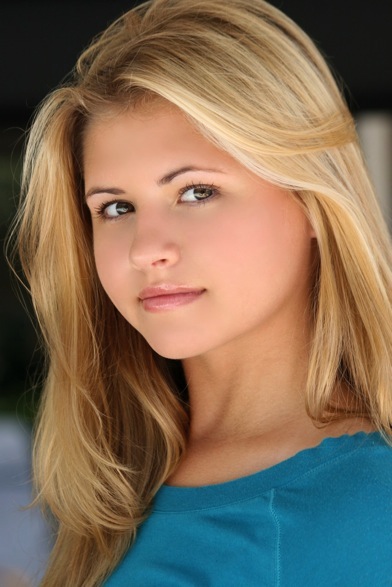 I've had an amazing journey in the Entertainment Industry so far meeting so many talented and giving people who have influenced my journey in various ways.
I've tried to edge my career along while doing ordinary teenage things like shop, jog, play tennis, ski, listen to my iPod, talk to and visit friends, attend parties, go to church, take out the trash and work in the yard. I have a huge variety of people from all over the world following my career.
Music has always influenced every aspect my life. I grew up in Richmond, Virginia and spent my early years dancing and singing the Barney Song for anyone who would listen.
Even when I started my modeling career at two years old I had to have music playing in the background. Days were filled with tunes from Joanie Bartels and Parachute Express. My parents would take me to a variety of concerts and Broadway Shows everywhere including New York City. I associated music with rich life experiences and happy moments.
I started taking piano lessons at my school in Richmond and soon discovered that I could create my own songs and add lyrics to them. I started recording in a Richmond studio when I was eleven.
I was fascinated with the process and the artistry of the making of music. I recorded my first original songs in Hollywood at age thirteen after being discovered at a local dance studio. I was asked to meet a top A & R executive at Capitol Records and sing for him. Little did I know it would grow into a transforming musical adventure. I was elated that an Independent Label picked up two of my songs and placed them on their label. Suddenly, I saw myself on iTunes and was being followed by ABC PrimeTime Live and asked to be on Good Morning America. I continue to train my voice and master my dance steps at various studios so I could continue to perform live as much as possible.
Currently I have a reoccurring role on NBC PASSIONS, appear on Disney's "Suite Life of Zack and Cody," star in an Award Winning Film in Festivals and am waiting for my second lead in a Major Motion Picture to come out this fall.
Now after fifteen inspiring years of print jobs, professional theater, national commercials, music videos, network television shows, feature films and recording I am TOTALLY ready to put out my own album which is just the beginning of an original autobiography I'm sure so many people will want to follow and listen to. No one has had a life like mine! I will not kid you; life has not been a Disney fairy tale for me. Striving for success has met many setbacks and more rejection that I could ever have imagined.
Keeping focused on my dream and the positive aspects of a rewarding entertainment career has inspired me to higher places. If it weren't for God, my family and the loyal group of professionals, friends and fans that have supported me through some of these events I would not be able to sing for you today. I wake up every morning with the words 'Thank You' on my lips. I owe so much to so many.