Entertainment Magazine: Tucson: Events
Downtown Tucson Snowy Winter

Photography by Chad E. Might
Downtown Tucson looks spectacular at night, especially during the winter snow season! Views of downtown from A Mountain are a must see for vacationers and locals.
When driving up A Mountain, use caution for pedestrians and bring a jacket if coming at night. If you are lucky, you will not only see the glowing city, but also catch a glimpse of snow on the Catalinas.
More Tucson photos by Chad Might.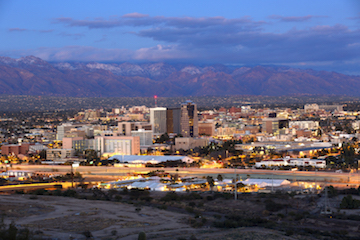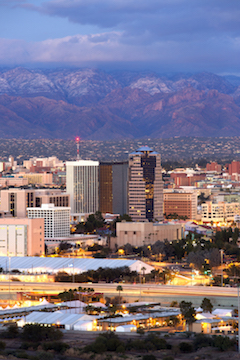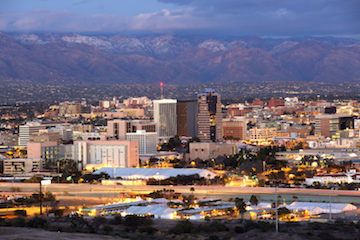 Chad Might: "I shot my first images on an old Sears 110 camera on a family vacation back in 1978 at the age of 4. Literally, ever since that first click of the camera, I was hooked. I continued my photography journey through my adolescent years and received a B.F.A. in Photography and an Associates Degree in Commercial Photography through the University of Akron, in Akron, Ohio. I have been published in newspapers and magazines throughout the southwest and have published a book. I feel blessed to do what I love & I plan to be a photographer the rest of my life!"
More Tucson photos by Chad E. Might.
Authentic salsa from El Charro Cafe in Tucson, AZ. Flavors: Medium / Hot. Each jar of salsa is 13 oz. Contains: crushed tomatoes (tomatoes, salt, citric acid), water, salsa (onions, salt, garlic, white vinegar, canola oil, chiltipin pepper, oregano), tomato puree (water, tomato paste, citric acid), citric acid.
---
© 2011-2023 EMOL.org / Tucson Entertainment Magazine On Line. All rights reserved.