Entertainment Magazine: Tucson
Tucson Events Calendar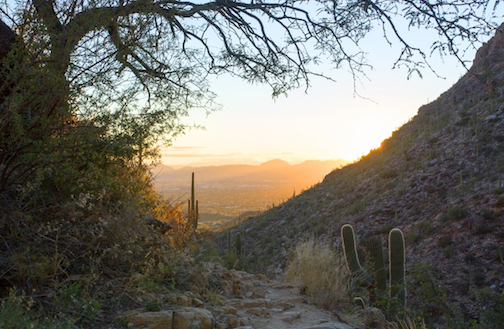 The Tucson Events Calendar has local listings of event happening this month, this week and today for kids, visitors and families. Read detail listings to activities with maps and links to more information about what things are going on today, upcoming this week and going on this weekend in Tucson.
With the warm spring weather this April in Tucson several family events- including outdoor runs and festivals are held in Tucson, Marana, Tombstone and Oracle. See what to do in Tucson in April.
Submit free Tucson event listings for consideration text only, (no attachments, please). Explore the Tucson Entertainment Magazine - celebrating 21 years on the Internet!
Search for Tucson Events
Tucson is blessed with great weather in the winter, so there are several special major winter and spring festivals and activities that happen every year.
The most popular event from January, February and March is the collection of Tucson Gem Shows. In late February, the Tucson Rodeo holds a week long series of events, including the Tucson Rodeo Parade. Also, the annual Arizona Renaissance Festival is open from February through early March.
Tucson sunset photo by Chad E. Might. See more Tucson mountain photos.
---
Exclusive Tucson Entertainment Book Offer
Tucson Area Annual Events
Tucson Venues Events & Tickets
---
---
Tucson Highlights
Entertaining Tucson Across the Decades
A Nostalgic look at Tucson
from the 1950s through 1990s
FREE DOWNLOAD
100 page compilation
Read a free sample from all three volumes
The entertainment scene in Tucson, Arizona during the 1950s through the 1990s was vibrant. Thousands of local musicians played in hundreds of venues. Now, much of the culture has been preserved for history in a 3-volume set of "Entertaining Tucson Across the Decades."
---
TicketNetwork Tucson Tickets
Upcoming Events
Arizona Wildcats Tickets
---
---
Local Foods from Tucson
Authentic El Charro Salsa Basico (Mild)
salsa from Tucson, Arizona's own El Charro Café. Have a piece of Tucson mailed to you. Find more local products from El Charro Café.
Restaurant.com has special coupons offers for dozens of Tucson restaurants.
---
New Tucson Historical Books
Treasures of the Santa Catalina Mountains
Discover the legends and rich history of the Santa Catalina Mountains. Learn about the Iron Door Mine, Spanish Jesuit treasures, Buffalo Bill's mines, and gold mining in Oracle. Visit the "Treasures of the Santa Catalinas" and read stories forgotten in time. Available at a discount on Amazon.
Read about the local Tucson entertainment scene from the 1950s through the 1990s. Over 700 pages of pages of musician interviews, original photographs and stories. If you played in a band or went to a nightclub during those years, you'll be familiar with many of these people and places. Read sample pages Entertaining Tucson Across the Decades. Find your name or photo.
Tucson-raised Garry Shandling dies
Comedian and actor Garry Shandling died on Thursday, March 24, 2106 at age 66 from a heart attack. Raised in Tucson, Arizona during the mid-1960s, Shandling attended Palo Verde High School and the University of Arizona. Read an interview of Garry Shandling in the mid-1980s when he was just starting out with "It's Garry Shandling's Show" on Showtime from 1986 to 1990. He starred in the "Larry Sanders Show" on HBO from 1992 to 1998.
Celebrating 21 Years Online!
The Tucson Entertainment Magazine has been online since January 17, 1995. Every day, thousands of people visit the EMOL.org web site from around the world. The Entertainment Magazine first printed under that title in 1985.
Tucson Attractions
Tucson Dining & Entertainment
Tucson Travel Accommodations
Tucson Businesses Sites