Entertainment Magazine: Tucson
Tucson gem shows and exhibits information for 2016 and 2017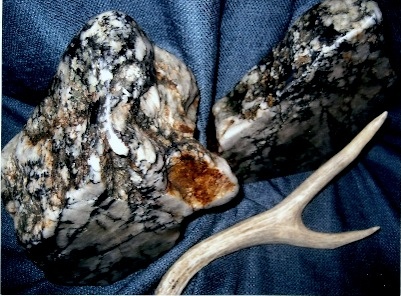 Plans for the 2016 Fall and 2017 Winter Tucson gem showevents are now underway.
Two annual Tucson gem show events attract thousands of the world's dealers to Tucson, Arizona in the Fall and Winter.
The Tucson gem shows are a collection of over 30 different owned and operated public and wholesale gem, mineral and jewelry events with over 3,000 exhibitors throughout Tucson.
This section of Tucson Entertainment Magazine provides Tucson's gem exhibitors event schedules and a local guide to citywide events, weather, hotels and other travel information for your accommodations in Tucson, AZ.
---
Fall 2016 JOGS Tucson Gem, Jewelry and Gift Show September 8th - 11th, 2016 from 10:00 a.m. - 6:00 p.m. (Last day: 10:00 am to 4:00 pm). The 2016 Fall JOGS Tucson Gem, Jewelry and Gift Show is one of the most important and comprehensive international wholesale gem and jewelry events in the USA. Held at Expo Center, 3750 E. Irvington Road.
Winter 2017 JOGS Tucson Gem and Jewelry Show is held on January 26 to February 6, 2017 from 10 am to 6 pm daily (Last day: 10 am – 4 pm) at the Tucson Expo Center, 3750 E. Irvington Road.
Shuttles; New Street Car
Several shuttles to take visitors to more than 30 gem show sites will operate during the Winter Tucson Gem Shows throughout the city. Independent shuttles are sponsored by various carriers and shows and would run every 10 to 20 minutes.
The new Tucson Street Car, Sun Link, provides an alternate and convenient way to get around Downtown. Read more about Free Gem Show Shuttles.
---
2016 Official Tucson Gem & Mineral Shows is held at TCC
The Official 62nd Annual Tucson Gem and Mineral Show® is held at the downtown Tucson Convention Center (TCC). This event has over 250 general retail dealers and special and guest exhibits for the general public and has been held annually since 1955. The official Fall 2016 Tucson Gem and Mineral Show® will be held at the Tucson Convention Center during September. The Winter 2017 Tucson Gem and Mineral Show is held in January and February. These events are separate from the other private shows held through Downtown and the city. At the same time, dozens of other shows are also held throughout Tucson.
New Gem exhibit downtown
A new gem exhibit hall for the 22nd Street Mineral, Gossil and Gem Show is being built near downtown at 22nd Street and Interstate 10. The 150,000 square foot, three story, hall should be open for the upcoming Tucson Gem Shows. The 22nd Street Show is among the largest event held. Eons Expo LLP plans to spend $12 million to construct the gem exhibit hall.
Promote your Gem Show Exhibit Displays
Free Gem Show Listings for vendors in the EMOL.org Tucson Gem Show Calendar. Or, Advertise your show with a display ad. Email listings and Inquiries: events@emol.org.
---

Travelocity Hotels
Low Rates GUARANTEED
---
Tucson Gem Features
---
More Tucson information
---
Discover Tucson's legends and rich mineral history
A new book on the legends and history of the nearby Santa Catalina Mountains, including Tucson's early mining history, has been published. See samples pages from the book Treasures of the Santa Catalina Mountains.
---
---
Tucson's long history
Tucson pioneers, the establishment of schools, newspapers, churches, business and the lives of local Tucsonans in the 1800's. Free reprints, downloads, old photos on Tucson's history archives.
The history and legends of mining for gold in the "Treasures of the Santa Catalina Mountains." Read sample sections, photos and videos about the msyeries and minerals near Tucson.
The Santa Catalina mountains has been experiencing a gold rush for hundreds of years. Explore the historical records that account for some of the gold extracted during Arizona's Gold Rush.
Cody Stone from the Santa Catalinas
Cody Stone is uniquely formed gold and silver embedded in quartz, naturally created in the nearby Santa Catalina mountains. Cody Stone is exclusively mined by Flint Carter, a seasoned 40-year Tucson prospector. For more information, call Flint at 520-289-4566.
The popular Entertainment Book for Tucson for 2016 is now available with over hundreds of pages of coupons for hotels, car rentals, dining, entertainment and travel. Use your phone app for thousands of coupons nationwide. Get Your 2016 Entertainment Book for Tucson Today!
This page is not part of the Tucson Gem and Mineral Show, only information provided as a courtesy of EMOL.org. For information, submit listings and advertising email: emol@emol.org.
© 1985-2016 EMOL.org. Tucson Entertainment Magazine. All rights reserved.