(Photo above) Jockey Mike Smith at Santa Anita Race Track, Arcadia Ca.
Premiered Friday, February 6, 2009 at 9 PM ET/PT, Animal Planet presents JOCKEYS, a docu-soap chronicling the lives and careers of seven 112-pound jockeys and their 1,200-pound horses.
See who crosses the finish line first in the quest to win a share of more than 35 million dollars in purse money at the prestigious Oak Tree Meet.
Sixty-eight years ago at Oak Tree, the infamous Seabiscuit saw his final victory, and now, these seven jockeys and their horses aspire to make history as well.
"The world of the race track is complex and controversial. Horse racing is one of the most popular sports in the country, and this series is charged with the high stakes, big risks, strong personalities and drama of the sport on and off the track" says Marjorie Kaplan, president and general manager of Animal Planet. "The lives of these jockeys and their mounts are on the line in every race. It's an intense existence that makes for exciting television."
Cameras take viewers on and off the track – from their homes to the jock's room where we see how these athletes physically and emotionally prepare for each race. At the starting gate, the anxious energy of the horse and jockey must be contained within their stall. With jockeys and horses fatally injured each year, the ambulance engines are on and ready for action at a moment's notice. In the stands, revelers wait with baited breath to see which horse-and-rider team takes the lead…and if everyone finishes safely.
The drama for these jockeys doesn't end when the race is finished.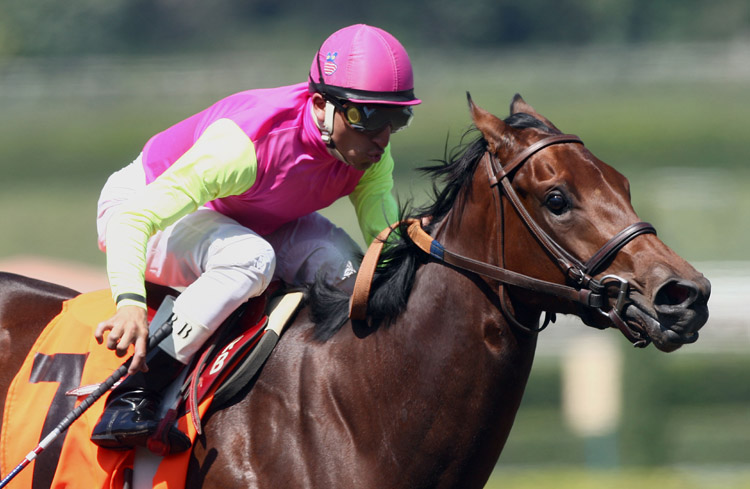 Off the track, gorgeous jockey Chantal Sutherland makes the emotional decision to leave her family in Canada for California to be closer to her boyfriend fellow jockey Mike Smith and ride at Santa Anita racetrack. Joe Talamo's high school girlfriend ponders whether or not she can be in a relationship where each phone call could mean Joe has had a bone-breaking – or worse -- deadly fall. Family man Aaron Gryder worries that his children will grow up afraid that their daddy can be hurt at any given moment, but he's driven by finding the next horse that will take him to "the big time."
Audiences get to know the lives of these seven jockeys, their personalities, strengths and flaws. They all have big dreams and even bigger egos and are determined to cross the finish line first -- every time.
·
"So little is known about what goes into becoming a jockey, but these athletes couldn't triumph without the strength, speed and spirit of their equine partners," says Kaplan. "I think audiences will be surprised by what unfolds throughout the series."
Jason Carey is executive producer for Animal Planet on JOCKEYS. Liz Bronstein, Tina Gazzerro and Gary Auerbach are executive producers for Go Go Luckey.
Animal Planet Media (APM), a multi-media business unit of Discovery Communications, is the world's only entertainment brand that immerses viewers in the full range of life in the animal kingdom with rich, deep content via multiple platforms and offers animal lovers and pet owners access to a centralized online, television and mobile community for immersive, engaging, high-quality entertainment, information and enrichment.
APM consists of the Animal Planet television network, available in more than 95 million homes in the US; online assets www.animalplanet.com, the ultimate online destination for all things animal; the 24/7 broadband channel, Animal Planet Beyond; Petfinder.com, the #1 pet-related Web property globally that facilitates pet adoption; and other media platforms including a robust Video-on-Demand (VOD) service; mobile content; and merchandising extensions.