By Madelyn Ritrosky
Entertainment Magazine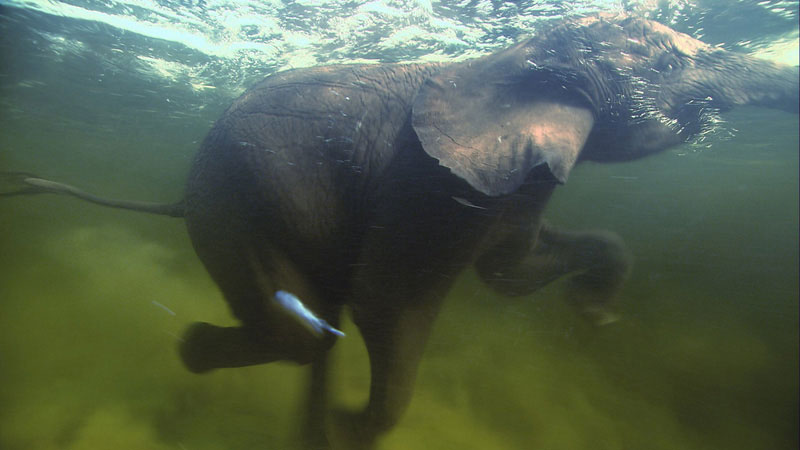 Elephants swim and frolic in an underwater ballet.
Luminous points of light outline a deep-sea squid.
A great white shark leaps out of the water like a killer whale.
These are some of the truly spectacular images and sequences you will see in Planet Earth, a new BBC and Discovery Channel production.
When narrator David Attenborough says that this new 11-part series is a "celebration of the planet," believe it. Planet Earth will make its series premiere on the Discovery Channel on March 25, 2007.
Two hour-long episodes of Planet Earth had their world premiere at the Santa Barbara International Film Festival. The first episode, From Pole to Pole, and the eleventh and last episode, Deep Ocean , screened as separate films in the festival's Reel Nature filmmaking category.

But I didn't attend these premieres by myself. My 7-year-old son, Jared Winslow, watched and enjoyed these films with me. (Yes, he got to go to screenings during the school day – lucky him.) Thus, what you read here includes contributions from him.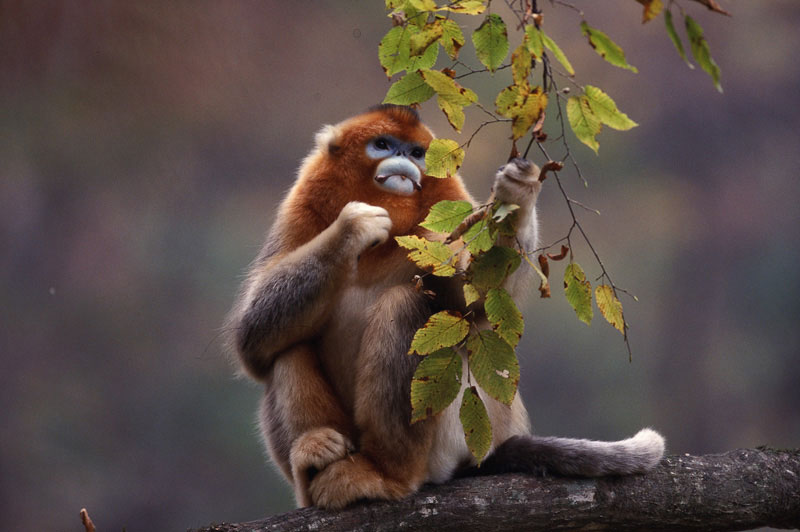 Both films were introduced by two people involved in the productions. Penny Allen, who has a PhD in biology, served as assistant producer on Pole to Pole and was the producer of Deep Ocean. Santa Barbara resident Mike deGruy, a biologist and filmmaker, hosts the Reel Nature sidebar each year. For the Planet Earth films, he also shot some of the underwater segments.

The great white shark sequence was perhaps the single most memorable series of frames from the two episodes. We watched this huge, fearsome shark as never before.
In super-clear slow motion, a great white shark jumps out of the water as it hunts a seal. Who would have thought that a great white shark could look so incredibly graceful and so much like a whale leaping out of the ocean?

The vampire squid is not as scary as its name implies. In the light of the deep-sea camera, it initially looks like an "ugly" little squid. But when the lights are turned off and it's the dead-black of the bottom of the sea, this pinkish-red squid is a graceful, glowing creature. Its beautiful incandescence is visible. Allen and deGruy explained that these deep-sea creatures are not used to lights of any kind, and deGruy is working on a new system that will allow dark-water photography without excessive behavioral and optical intrusion.

You've probably never seen elephants swimming from the vantage point of an underwater camera. Now you can. After trekking through the arid desert, an elephant caravan finally makes it to a lush watering hole that marks the end of the drought season. These wild elephants shared the water with an intrepid cameraman who captured them swimming with glee.

Perhaps one of the rarest occurrences to be filmed was the sailfish hunt. These fish are normally solitary animals, but on rare occasions they will hunt together in coordinated packs. What makes this sequence even more exciting is that it's rare to capture on film even one sailfish – let alone over a hundred finessing a school of smaller fish for a feast.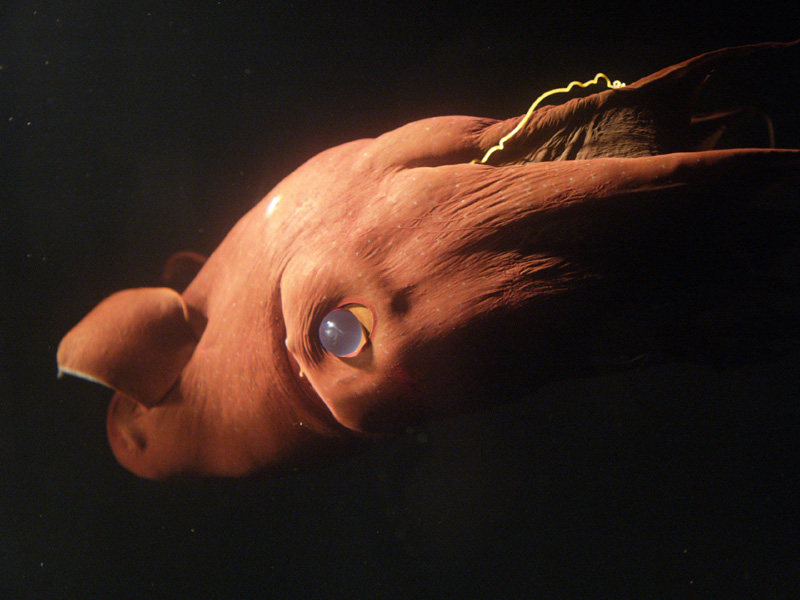 One of the lesser known sharks is also the largest and one of the gentlest, the aptly named whale shark. It is a rare day indeed when biologists/film crews can follow a whale shark as it goes about its day. The whale shark was not a planned sequence but a serendipitous event that the filmmakers were only too happy to capture. We get to see this gentle giant share in the feast of a school of small fish rounded up by salmon.

Wild dogs of Africa are not stray dogs but a wild canine species related to domestic dogs, sporting large rounded ears and something of a similarity to hyenas. One sequence follows a pack in a coordinated but initially unsuccessful hunt. Their targeted prey escapes by jumping into a river, but leaving another animal not so lucky.

Planet Earth was four years in the making, and included the use of not only the latest in HD camera and photographic technology, but systems adapted especially for this challenging production.

This production used a specialized aerial photography system that has never before been used to film wildlife. It's called Cineflex Heligimble and it involves a stabilizing ball mount, used on a helicopter, with a powerful 40X camera lens. It has previously been used by the military and specialized news and sports coverage such as a camera mounted on the front of a racecar.

Allen and deGruy said this enabled them to shoot from 1,000 feet in the air, yet the shot comes out looking like it was done on a tripod. And they are right. They added that the animals not only remain undisturbed, but the camera can actually follow things like an entire hunt across the terrain, be it wild dogs or wolves as the intelligent pursuers.

So look for Planet Earth's premiere on the Discovery Channel on March 25, and then look for the initial episodes to come out on DVD later in April. But that's not all. If you're interested in just the highlights rather than the full 11 hours, there will be a 90-minute theatrical release later this year entitled Earth. That feature documentary will include the most spectacular of the spectacular. To see these images on the big screen is worth it.