Kabbalah: Twilight of Consciousness
Robert E. Zucker
---
"Twilight of Consciousness," by publisher and author Robert E. Zucker, examines the dream state and how to achieve astral projection using simple, easy to follow, techniques.
---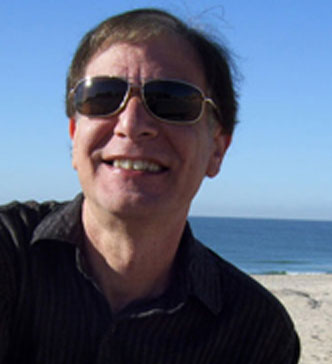 This volume of "Twilight of Consciousness" is the compilation of several manuscripts that were part of a multi-course college project during the mid-1970s.
After gaining an interest in the occult and other esoteric studies in high school, and evolving my pathway into Kabbalah, I was able to intensely study these subjects while attending college and earning course credit! Instead of taking regular elective classes, two years of independent study allowed me to spend my days reading at home from my growing occult library and studying intently throughout the day.
At the end of each year, a final report in manuscript form was submitted for course credit at the University of Arizona to the Anthropology, Journalism, Judaic Studies, Psychology and Sociology departments in 1976 and 1977.
Both manuscripts, "Hermetics" (1976) and "Magick of Your Mind" (1977), completed enough credits for graduation with a Journalism degree in 1977. In 1981, a third manuscript, "Twilight of Consciousness," was written but never published until now, under this title.
During those years, I was busy following my dream-career of newspaper publishing. After graduation, I had the opportunity to launch a community tabloid for teenagers that developed into a monthly entertainment publication.
Some of the content in this book is also revised from two articles published in the Newsreal Magazine in Tucson, Arizona in September and October 1977. It took 40 years to finally publish it in print and circulate it worldwide through this volume.
Also, while in college I held weekly community classes in Kabbalah and Astral Projection through the Tucson Open University where I met many lifelong friends, some who have now passed on.
My career ranged from publishing several local newspapers in Tucson, Arizona to launching one of the early web sites on the "World Wide Web" in 1995. That period of my life is chronicled in an upcoming book called "Print to Pixels."
As I pioneered the Internet with the Entertainment Magazine On-Line (EMOL.org), I also spent over a decade at the University of Arizona Department of Journalism (now School of Journalism) and Pima Community College's Journalism Department as an adjunct instructor in Desktop Publishing and Internet Publishing. I created the first web sites for each department (journalism.arizona.edu and aztec.pima.edu) in the mid-1990s. While teaching courses there, students in my classes would maintain the web sites.
In between the years, I was able to further studies on my own to reveal new insights to understanding the conscious mind and how it intertwines with the waking and sleeping worlds.
After retirement from teaching in the early 2000s, I authored and self-published several books for myself and some friends. "Kabbalah's Secret Circles" published in 2017, was a culmination of my lifelong study in Kabbalah where I revealed a technique on how to create a device to spin the 3 Gates and Hebrew vowels as described in the ancient mystical text, the "Sefer Yetzirah." The numerous files collected over the decades provides enough material for many more books beyond my lifetime to complete.
Other self-published books include a 3-volume set of local Tucson entertainment and music from the 1950s through the end of the century ("Entertaining Tucson Across the Decades"), and a book on the legends and history of the nearby mountains ("Treasures of the Santa Catalina Mountains"). Several other books are in the planning stages after the completion of this volume.
Preserved online, long after I'm gone, are samples of the books and newspapers at archive.org and archived pages of my websites on the Wayback Machine at Alexa.com (if they still exist). Paperback books are sold through Google Play, Amazon.com and available in Kindle format.
My past 65 years have included at least ten of them engrossed in dream activities and at least several days of accumulated time exploring the Astral Plane.
Visit my web site at Robert-Zucker.com
Photo above of Robert Zucker, 2009.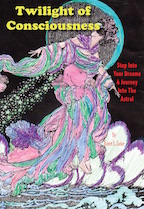 Purchase: on Amazon.com
---
---
Kabbalah Manuscripts
Robert Zucker has published a book on the legends, history, and techniques of the Kabbalah called "Kabbalah's Secret Circles." The book includes instructions to create a Kabbalah Wheel to spin the 231 Holy Gates.
Purchase "Kabbalah's Secret Circles" by PayPal/Credit Card and get personalized autographed copy from the author.
Now Available on Amazon.com and internationally
---
---
© 2019-2021 Copyright by Robert Zucker. Entertainment Magazine. EMOL.org. No part may be copied, reproduced, republished or digitally stored without permission from author.