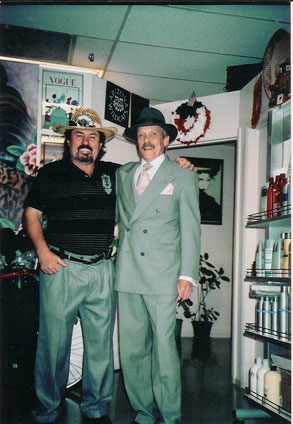 Stan and Lydia Vasile specialize in the creation of a perfect style for all kinds of hair.
The Vasile's have been styling hair throughout the world with European techniques that achieve hairdos to specially fit face, hair type and lifestyle.
The European Hair Style Salon by Vasile is located in Tucson, Arizona. If you live in Tucson or plan to visit, give the Vasile's a call to get 10% of all services and products.
Find more sample hair styles. Print out a sample you like to have Stan or Lydia create it for you.