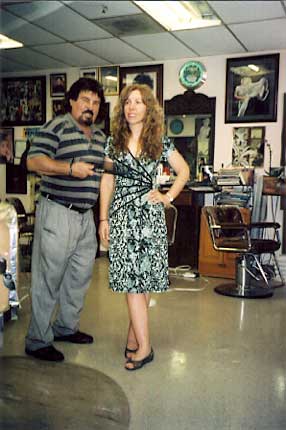 Maria (right) with Stan Vasile (left) shows off her new hairstyle with highlights. Maria is Stan and Lydia's daughter.
Stan and Lydia have spent decades refining their skills in Europe and at the European Style by Vasile Salon in Tucson, Arizona.
If you find a hairstyle or haircut you like on any of the pages in the Vasile Hair Gallery, print it our and bring it in to Stan or Lydia.
See all photos from the Vasile Hairstyle Album Photo Gallery.
Find more sample hair styles. Print out a sample you like to have Stan or Lydia create it for you.