Robert Zucker's Collection Private Library for Sale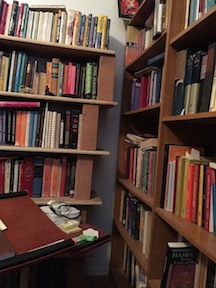 ---
---
My personal library spans several thousand books now. I spent decades collecting hard-to-find and out of print books on Kabbalah, the Occult, Astral Projection, eastern philosophies, magick, religion and spiritualism.
This massive collection fills the walls of four rooms from floor to ceiling. While these books are freat collectibles, it's time for me to downsize. That means some of the most rare books on the occult will be in circulation. Some books date from the 1860s and most have been sitting on shelves for decades.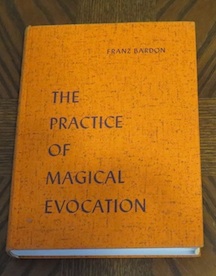 These books date from the 1980s and earlier- usually in hard cover or early editions. Browse a selection of my available library on Qabalah, parapsychology, Hermetics and other occult topics. New book titles are constantly added as I sort through the library.
Visit the book collection available for purchase on Amazon: Select the book and see the listings under Used Books to find Robert Zucker Collection on AMazon
to get my exclusive books.
Some of the available occult book titles available to buy online, include:
Origins of the Kabbalah [Paperback] [Jan 01, 1990] Scholem, Gershom
A Practical Guide to Qabalistic Symbolism (Two Volumes in One Book) [Dec 01, 1978] Knight, Gareth
THE PRACTICE OF MAGICAL EVOCATION - Instructions for Invoking spirits from the Spheres Surrounding Us [Hardcover] [Jan 01, 1975] Franz Bardon
The key to the true Quabbalah: The Quabbalist as a sovereign in the micro- and the macrocosm [Jan 01, 1971] by Franz Bardon
Three books of occult philosophy or magic; book one: Natural magic; the early life of Agrippa, his seventy-four chapters on natural magic, new notes, illustrations, index, and other original and selected matter. [Hardcover] [Jan 01, 1975] Agrippa, Henry Cornelius (Willis F. Whitehead, ed.)
Jewish Meditation [Jul 12, 1985] Kaplan, Aryeh
The Study and Practice of Astral Projection [Hardcover] [Jan 01, 1960] Crookall, Robert
The Traveller's Guide to the Astral Plane [Paperback] [Jan 01, 1983] Steve Richards
Mathematics of the Cosmic Mind [Sep 01, 1970] Plummer, L. Gordon
The Esoteric Tradition (2-volume set) [Sep 01, 1973] G. de Purucker
Enochian Magic, A Practical Manual [Paperback] [Jan 01, 1987] Schueler, Gerald J.
Bhagavad Gita [Hardcover] [Jan 01, 1935] Ramacharaka, Yogi
Out of the Body Experiences: A Fourth Analysis [Paperback] [Jan 01, 1970] Crookall, Robert
Power of Will a Practical Companion Book for Unfoldment of the Powers of Mind [Hardcover]
Hidden Teachings of the Initiate Masters - The Simplified Arcane, Esoteric and Occult Teachings of the Initiates and Masters in the Initiatory Schools of Past Ages [Hardcover] [Jan 01, 1957] R. Swinburne Clymer [Jan 01, 1948] Frank Channing Haddock
The Book of Tokens: 22 Meditations on the Ageless Wisdom [Hardcover] [Jan 01, 1972] Case, Paul Foster
The widow's mite and other psychic phenomena, [hardback] [Jan 01, 1911] Funk, Isaac K
Reincarnation Theosophical Manual No. 2 [Hardcover] [Jan 01, 1972] Annie Besant
dozens of new books added weekly.
For more books listed often see the Amazon listings for Robert Zucker's Collection.
---
---
The Basics about Kabbalah
Kabbalah Manuscripts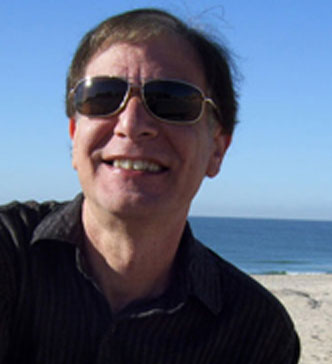 "Hermetics"
Robert Zucker is an author, publisher and former college instructor in journalism.
---
---
Kabbalah Books on Amazon

These are the most popular books on Kabbalah from Amazon.com. They are selected because they are easy to read and easy to understand.

By Robert Haralick

This book-length meditation on the Hebrew alphabet offers profound insights into many important ideas found in Jewish thought. From time immemorial, the Hebrew alphabet has been considered to be more than a collection of individual letters. Indeed, the essence of each letter of the Hebrew alphabet can be seen as a fundamental building block of the world. Jewish scholars throughout the ages have meditated on these letters, deriving spiritual inspiration in the process. In The Inner Meaning of the Hebrew Letters, Robert M. Haralick looks closely at each of the Hebrew characters, helping us to gain insight from this remarkable tradition.

By Robert Haralick

A book about Jewish spirituality, Torah Code Table Analysis. It also has detailed information about the equidistant letter skip code analysis of the Bible. Discussion of the Torah Code Controversy. Refutation of the Bible code critics. Articles about World Trade Center terror attack, Spanish terror attack, Breslan terror attack in code findings. Torah Commentary about end of days & messiah.
---
© 1995-2015 Copyright by Robert Zucker. Entertainment Magazine.EMOL.org.
No part may be copied, reproduced, republished or digitally stored without permission from author.
Updated: 4/22/2015
"Kabbalah of Spirits" graphic above copyright by R. Zucker, 1976. EMOL.org
---